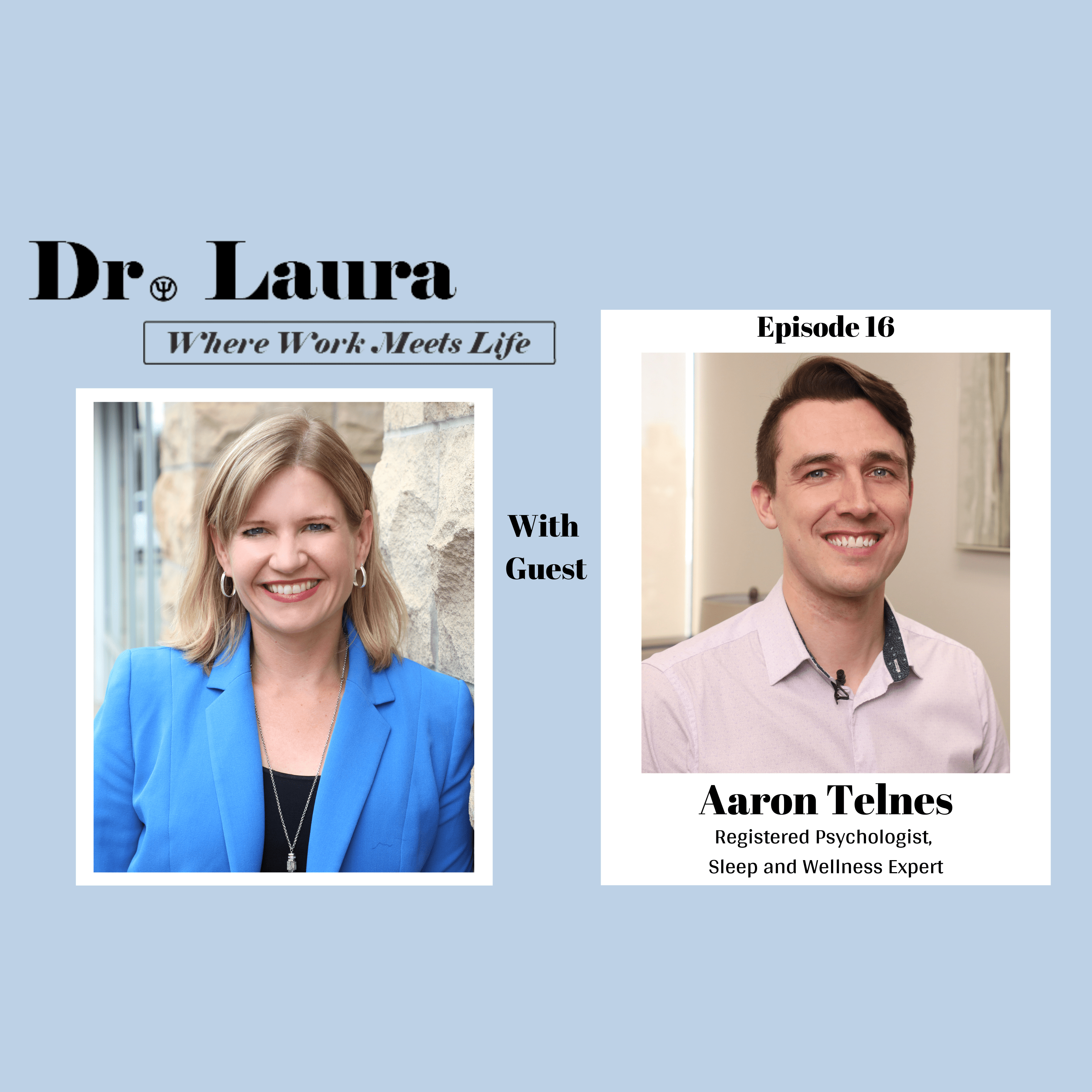 [Part II] Better Sleep, Better Life! – S01. E16.
About Aaron Telnes
Registered Psychologist, Sleep and Wellness Expert
EPISODE NOTES
In this episode, Aaron Telnes, Registered Psychologist and Sleep & Wellness Expert, discusses how sleep and wellness are deeply intertwined. We explore what it takes to maintain healthy sleep habits, and why/how this influences our overall wellness in work and in life.
Aaron explains what wellness looks like for him, and explains the value of being intentional with your routines. As a "sleep nerd," Aaron has some wonderful insights to share. We cover the influence alcohol has on sleep, the importance of balancing your work and life needs, the "attentional tug-of-war" between work and life, managing stress/anxiety and a healthy sleep schedule, and many more practical tips. 
Aaron recommends two powerful books to read: 
Why We Sleep: Unlocking the Power of Sleep and Dreams, by Dr. Matthew Walker.
Atomic Habits: An Easy & Proven Way to Build Good Habits & Break Bad Ones, by James Clear.
As well as Dr. Matthew Walker's podcast: Sleep Diplomat.
Aaron also recommends these apps for promoting mindfulness and healthy sleep:
CBT-I Coach (Best Paired with Therapy)
Calm
Aura
Headspace
Slumber
Reflectly
LISTEN ON YOUR FAVOURITE APPS