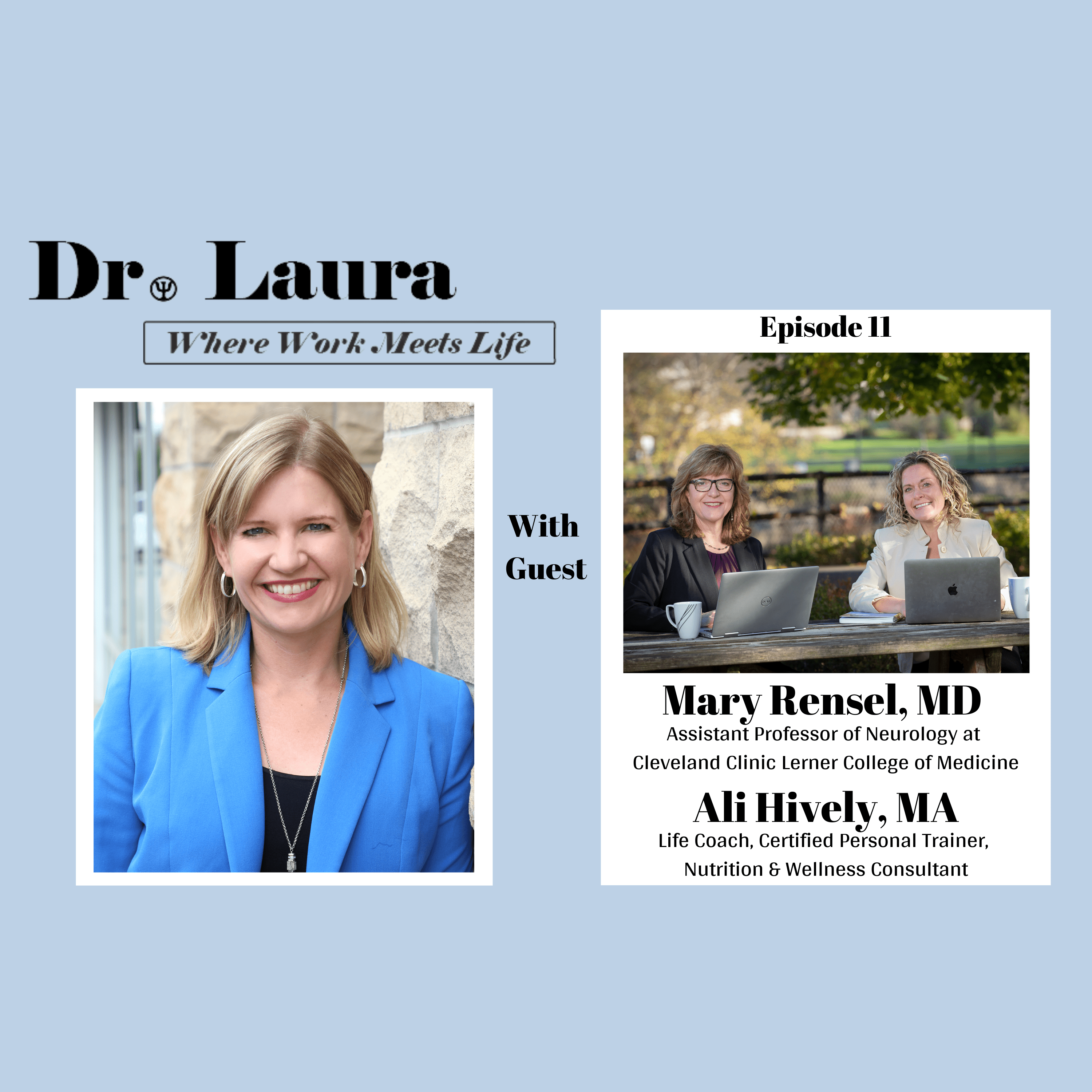 [Part I] Optimizing Your Brilliant Brain for Work and Life Success – S01. E11.
About Marry Rensel, MD
Assistant Professor of Neurology at Cleveland Clinic Lerner College of Medicine
About Ali Hively, MA
Life Coach, Certified Personal Trainer, Nutrition & Wellness Consultant
EPISODE NOTES
In this episode, I am joined by Dr. Mary Rensel, neuroimmunologist, and Ali Hively, life coach with an MA in education. These two brilliant woman have joined forces and founded Brain Ops Group, where they teach busy, stressed professionals brain resiliency tools to improve productivity and focus. This is Part 1 of our conversation. 
We discuss Mary's vast knowledge of the brain and Ali's expertise in helping people form habits to create positive change in their work and lives. Tune into this episode to learn practical, evidence-based strategies to optimize your brain health for success and wellness in work and in life.
Brain Ops Group: https://www.brainopsgroup.com
LISTEN ON YOUR FAVOURITE APPS