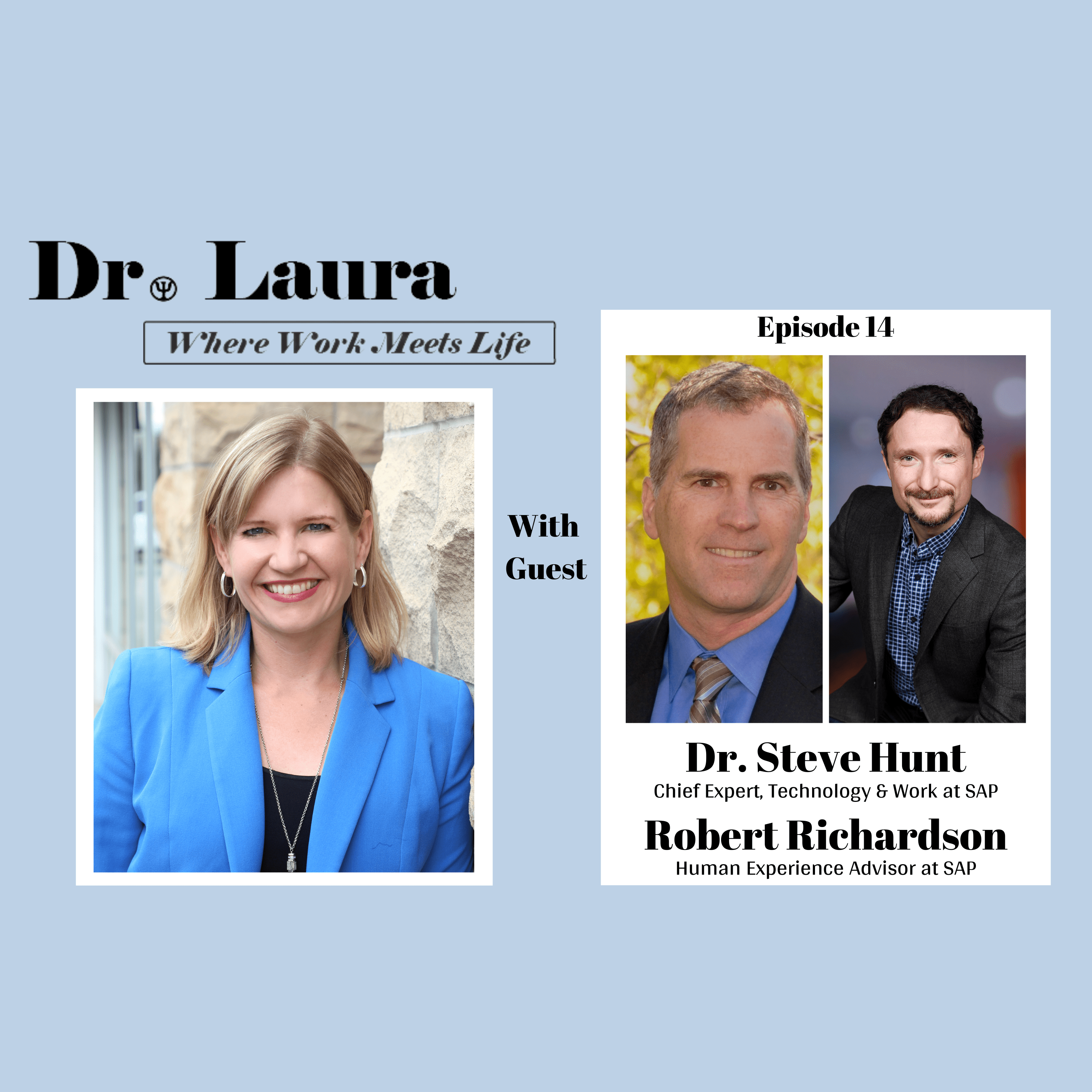 [Part II] Humanizing Work for a Better World – S01. E14.
About Dr. Steve Hunt
Chief Expert, Technology & Work at SAP
About Robert Richard
Human Experience Advisor at SAP
EPISODE NOTES
In this episode, I continue speaking with Dr. Steve Hunt (Chief Expert, Work & Technology) and Robert Richardson (Human Experience Advisor) from SAP, about how to humanize work and the workplace. As the world of work continues to evolve, leaders must develop more human-centric organizational processes. This is Part 2 of our conversation. 
Steve & Robert discuss how the pandemic has influenced the way we humanize work, they share what work-life wellness means to them personally, and what wellness challenges they have overcome. And Steve brings out his mandolin! 
Steve's recommended book:
Stretch: How to Future-Proof Yourself for Tomorrow's Workplace, by Karie Willyerd and Barbara Mistick.
Robert's recommended podcast:
Hidden Brain, hosted by Shankar Vedantam.
Robert's recommended book:
The Code of Trust: An American Counterintelligence Expert's Five Rules to Lead and Succeed, by Robin Dreeke and Cameron Stauth.
Steve and Robert co-host the Work Matters! podcast. In Episode 12: Remote Work Matters, Dr. Laura discusses many aspects of remote work, including work-life wellness, blurred boundaries, remote leadership styles, and distributed team dynamics.
LISTEN ON YOUR FAVOURITE APPS