I have contributed to books and many articles in my field of organizational psychology such as Growing the Virtual Workplace as well using another part of my brain to write psychological thrillers, Losing Cadence and Finding Sophie. I aim to both entertain and raise awareness on important topics around mental health and domestic violence.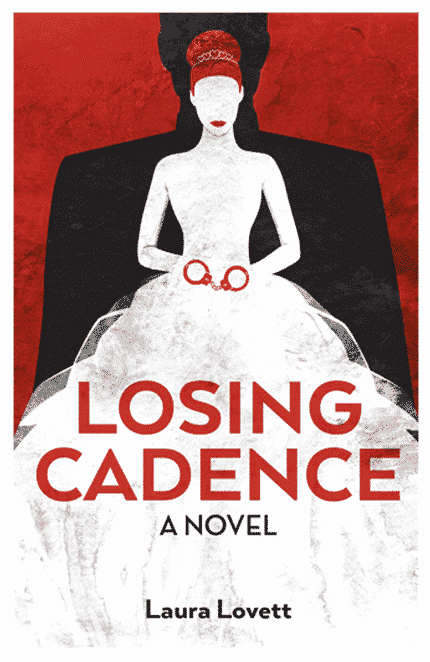 When Cadence Weaverly graduates from high school, she thinks it's for the best that she and her boyfriend, Richard White, take separate paths: she to Julliard and he back to Harvard. Ten years later, she has an ideal job and a wonderful fiancé, Christian. She is building the life of her dreams until the day Richard resurfaces out of the blue, abducts her from her San Francisco apartment, and returns her to his mansion where he holds her captive. Cadence can hardly believe her ears when Richard professes his undying love and reveals his plans to build a life together. Terrified to fight back for fear he will have Christian murdered, Cadence must determine how to reason with a mentally unstable man who is obsessed with making her his forever. But even if she manages to escape, will she ever really be free of the man who hunts her heart? In this psychological thriller, a young woman must rely on perseverance, courage, and inner strength to survive after she is kidnapped by her deranged ex-boyfriend.
Purchase at: Amazon • Kobo • Nook • Indigo/Chapters
"Forget any other suspense novel you have read in the past…RUN to buy, borrow or steal Laura Lovett's Losing Cadence! My breath was held, my heart was stopped, my mind was blown. I cannot wait for what comes next!"
LANA SHUPE
CHAPTERS/INDIGO BOOK SELLER
"Just went on a thrilling ride of cat and mouse while reading Losing Cadence. The structure of the chapters, with connection and flow going backward (in time) and forward (to present) and the unraveling of the characters – good development of the main and other characters- made it easy to feel a part of the story. While not quite sure which direction the story would go, the pages flipped rapidly as I travelled with Cadence to the book's interesting conclusion, which kept me guessing until the last page!"
Carrie Stanton
Children's Author, "Emmie and the Fierce Dragon and the Jewel"
"This was an incredible read! I am not known to be a big reader … it usually takes me forever to read a novel but this was a page-turner. Definitely not what I expected. It was very hard to put it down hence the reason I finished in 2 days. All I can say is, sequel, please!"
KIMBERLEY WATSON
"A Great Read! I could not put this book down. Truly gripping from the first page. While reading the book you cannot help but put yourself in Cadence's shoes and wonder "What would I do?" Days later, you will find you are still thinking about the characters! Read it, you will not regret it."
JANET YATES
"Laura Lovett does not miss a beat in the weaving of this psychological thriller that is Losing Cadence. Did not want to put this book down, it really did hijack my attention. If Richard White were to have a say in the matter, I believe he would stalk the author's every waking minute until the sequel is released!"
BRIAN SMART
"A sometimes over-the-top thriller whose frenetic cadence will keep readers' heads spinning.
KIRK'US REVIEWS
"Intensely riveting, spine-chilling, and highly suspenseful! This is a gripping thriller that illustrates the psychological and emotional anguish of obsession, manipulation, selfishness, lies, and deception. The prose is clear and precise. The characterization is well developed, with the main character, Cadence, being confused, resilient, and empathetic, while Richard is intense, moody, and conniving. And the story is written in a nice, past/present style that allows insight and depth into both the relationship between the characters, as well as their individual drives, wants and motivations. This is a well written, tension-filled, debut novel full of twists, turns, violence, mayhem, and murder that will entertain you from the very first page."
WHAT'S BETTER THAN BOOKS
"Losing Cadence draws you in and then flings you down the rabbit hole. There is nothing subtle about the beginning of this book, it accelerates from page one and doesn't slow down. This thriller introduces its heroine in the prime of her life and then rips her from it, catapulting her into a nightmare. The author, Laura Lovett, does a clever job of building the book from the present and then skillfully flashing back to the past to build the lives of both the main character, Cadence Weaverly and the antagonist, deranged and relentless Richard White. And just when you think there might be a happy ending and an escape for Cadence, Lovett springs an unexpected twist that will leave you racing towards the finish. And when you reach it—the ending surprising and unforeseen—you'll be left wanting more. Brace yourself for a villain you can't help but love to hate."
S.L. REID, AUTHOR OF THE "EVERA DARK TRILOGY"
"Just when you think you can't hang onto your seat any tighter, Lovett spins yet another twist into the plot of this gripping thriller. Romance, action, intrigue–it's all here in fast-paced, white-knuckle abundance. Losing Cadence is a whirlwind ride that readers won't soon forget."
CANDACE ALLAN
AUTHOR OF "TEXT ME, LOVE MOM: TWO GIRLS, TWO BOYS, ONE EMPTY NEST"
For twelve years, Cadence Davidson has dreaded her daughter's twelfth birthday, for that is the day she will tell Sophie who her true father really is. Sophie's world is turned upside down when she learns that her biological father is really Richard White, the man who abducted her mother twelve years earlier. She wonders if she will ever meet the elusive billionaire, only to find herself suddenly abducted into the life that he has carefully crafted for her and her mother. Despite his carefully orchestrated plan, Richard White is faced with unexpected events that threaten to tear his newfound family apart. Will Richard be able to find peace and hold on the family he has fought for a lifetime to bring together? In this psychological thriller, an obsession that spans decades comes to its ultimate test. Love, loss and courage coalesce as Richard faces his demons and makes one final choice to find peace and love.
Purchase at: Amazon • Kobo • Nook • Indigo/Chapters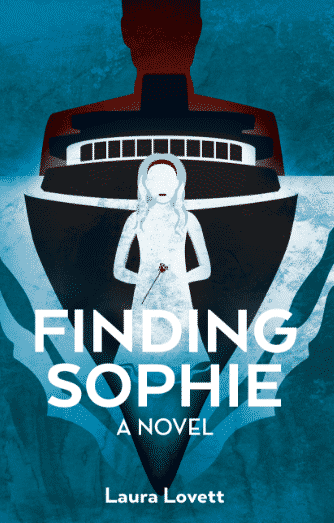 "This sequel to the 2016's critcally acclaimed Losing Cadence is everything that I was looking for in a sychological thriller. From the taut writng style to the fully developed characters, it does not disappoint. I didn't expect this book to impact me the way it did. I expected tension, I expected acton. I got them in spades. What I didnt antcipate was the emotonal atachment that I felt with the main characters; not only Cadence and her family, but also the strong cast of antagonists."
Sandra Hurst
Author, "Opal Writer's Magazine"
"Finding Sophie does not disappoint as the sequel to the psychological thriller, Losing Cadence. Finding Sophie is not only an action-packed, fast-paced, edge-of-your-seat thriller, but it delves into the mind and motive of the murderous villain Richard White as he kidnaps Cadence yet again, and their daughter Sophie. This is a must read!!"
TAMMY REBERE
EDMONTON AUTHOR
"Lovett brilliantly raises demons while tugging at your heartstrings, and then sets you on a journey that melts together good versus evil versus love…leading to a destination that is both surprising and heartbreaking."
S.L. REID
AUTHOR OF THE "EVERA DARK TRILOGY"
"A thoroughly energizing read! These two spirited heroines grabbed my attention and had me cheering them on into the wee hours of the morning! I couldn't put this sure-bestseller down!"
DR. PHILIP LOVE
AUTHOR OF "THE INDISCRETIONS OF OTHERS"