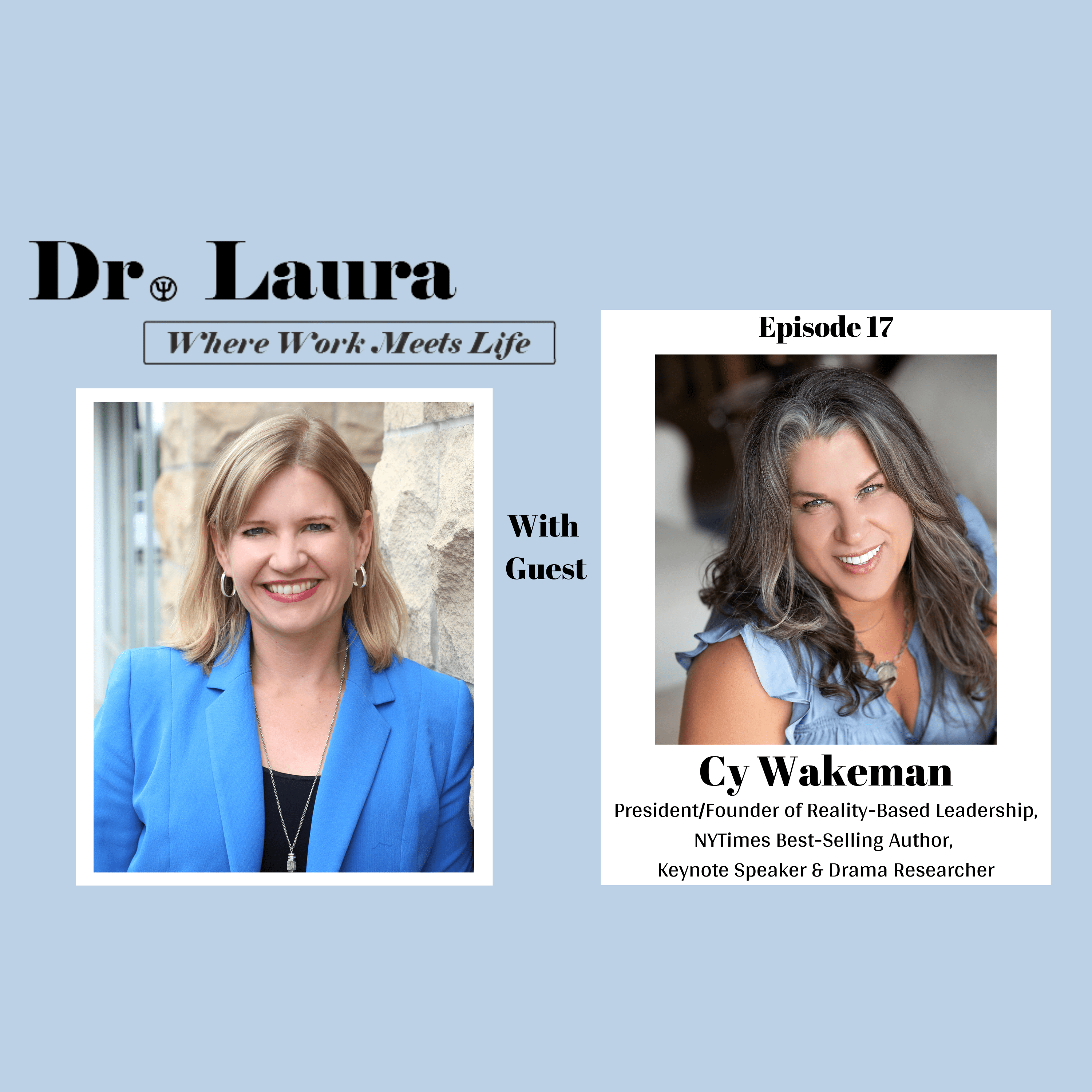 [Part I] No Ego for Better Work and Lives, with Cy Wakeman – S02. E17.
About Cy Wakeman
President/ Founder of Reality-Based Leadership, NYTimes best-selling author, Keynote Speaker & Drama Researcher.
EPISODE NOTES
Did you know that the average person spends 2.5 hours of their workday submersed in drama? All of us have an ego, but we must learn to notice, acknowledge, and bypass our ego as we go through our lives. Cy Wakeman is the President and Founder of Reality-Based Leadership, a NY Times Best Selling Author, Keynote Speaker, and Drama-Researcher. Cy has dedicated her work to understanding how to combat drama, toxicity, and ego in work and in life. This is Part 1 of our conversation. 
I am honoured to have had the opportunity to sit down with Cy Wakeman to examine ego in our polarized world. In this episode, we discuss the gap between our external reality, and our internal representation of reality. Cy explains how the lens of ego distorts our view of life, the importance of self-reflection in leadership and life in general, practical strategies for addressing drama and toxicity, how the pandemic has influenced these topics, and strategies for mindfulness and building a happier life.
For more information on combatting ego in the workplace, order a copy of Cy's book, No Ego: How Leaders Can Cut the Cost of Workplace Drama, End Entitlement, and Drive Big Results. 
Cy's newest book will be releasing March 29, 2022: Life's Messy, Live Happy: Things Don't Have to Be Perfect for You to Be Content.
LISTEN ON YOUR FAVOURITE APPS