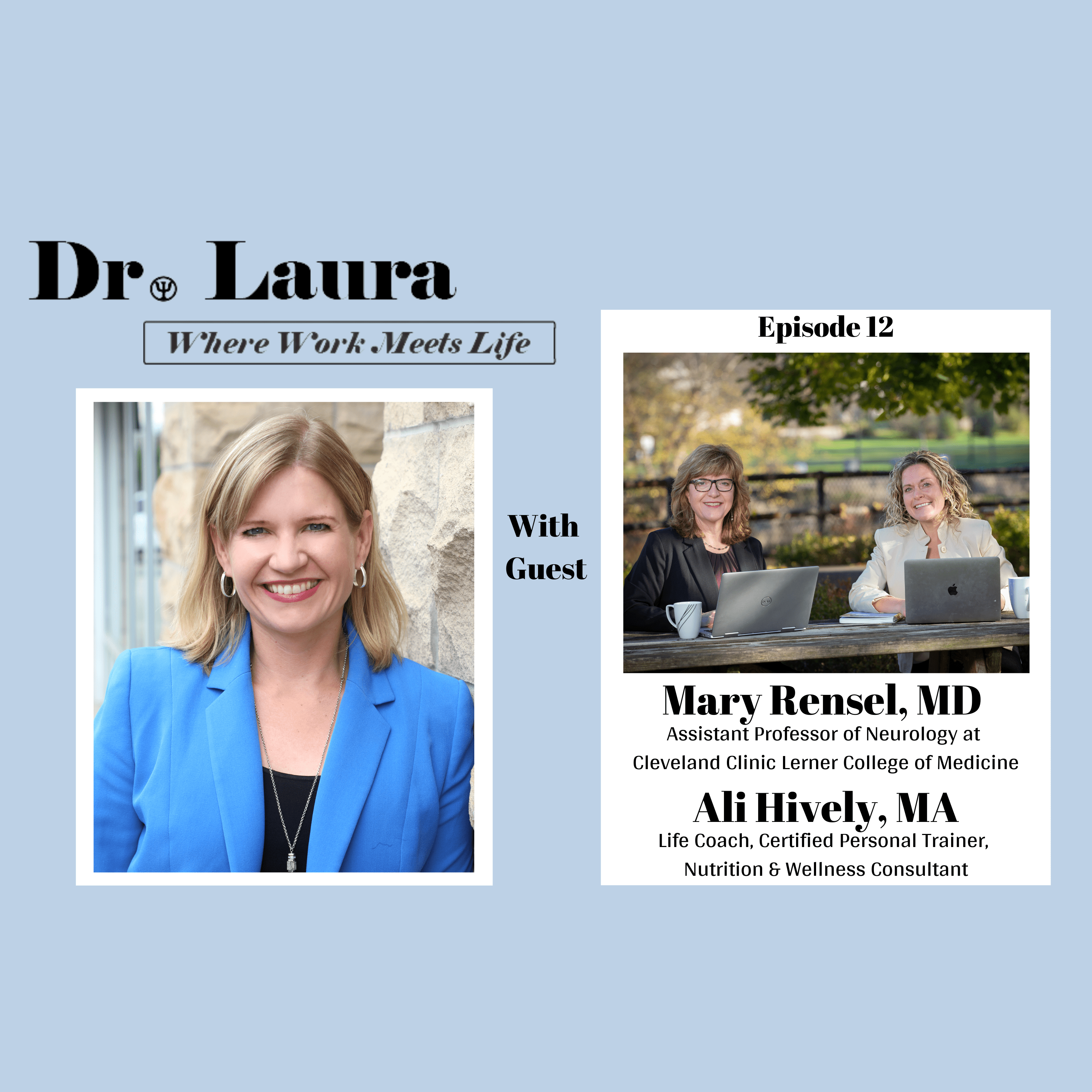 [Part II] Optimizing Your Brilliant Brain for Work and Life Success – S01. E12.
ABOUT MARRY RENSEL, MD
Assistant Professor of Neurology at Cleveland Clinic Lerner College of Medicine
ABOUT ALI HIVELY, MA
Life Coach, Certified Personal Trainer, Nutrition & Wellness Consultant
EPISODE NOTES
In this episode, I continue my conversation with Dr. Mary Rensel, neuroimmunologist, and Ali Hively, life coach with an MA in education. These two brilliant woman have joined forces and founded Brain Ops Group, where they teach busy, stressed professionals brain resiliency tools to improve productivity and focus.  
In Part II, we focus on work-life wellness, what this means to Mary and Ali, and what they recommend for achieving greater mental wellness when living a busy, fast-paced life.
Mary's recommended book: 
Between Grit and Grace: The Art of Being Feminine and Formidable, by Dr. Sasha K. Shillcutt, MD.
Ali's recommended books: 
Better Than Before: What I Learned About Making and Breaking Habits–to Sleep More, Quit Sugar, Procrastinate Less, and Generally Build a Happier Life, by Gretchen Rubin.
You Are a Badass: How to Stop Doubting Your Greatness and Start Living an Awesome Life, by Jen Sincero.
Brain Ops Group: https://www.brainopsgroup.com
LISTEN ON YOUR FAVOURITE APPS