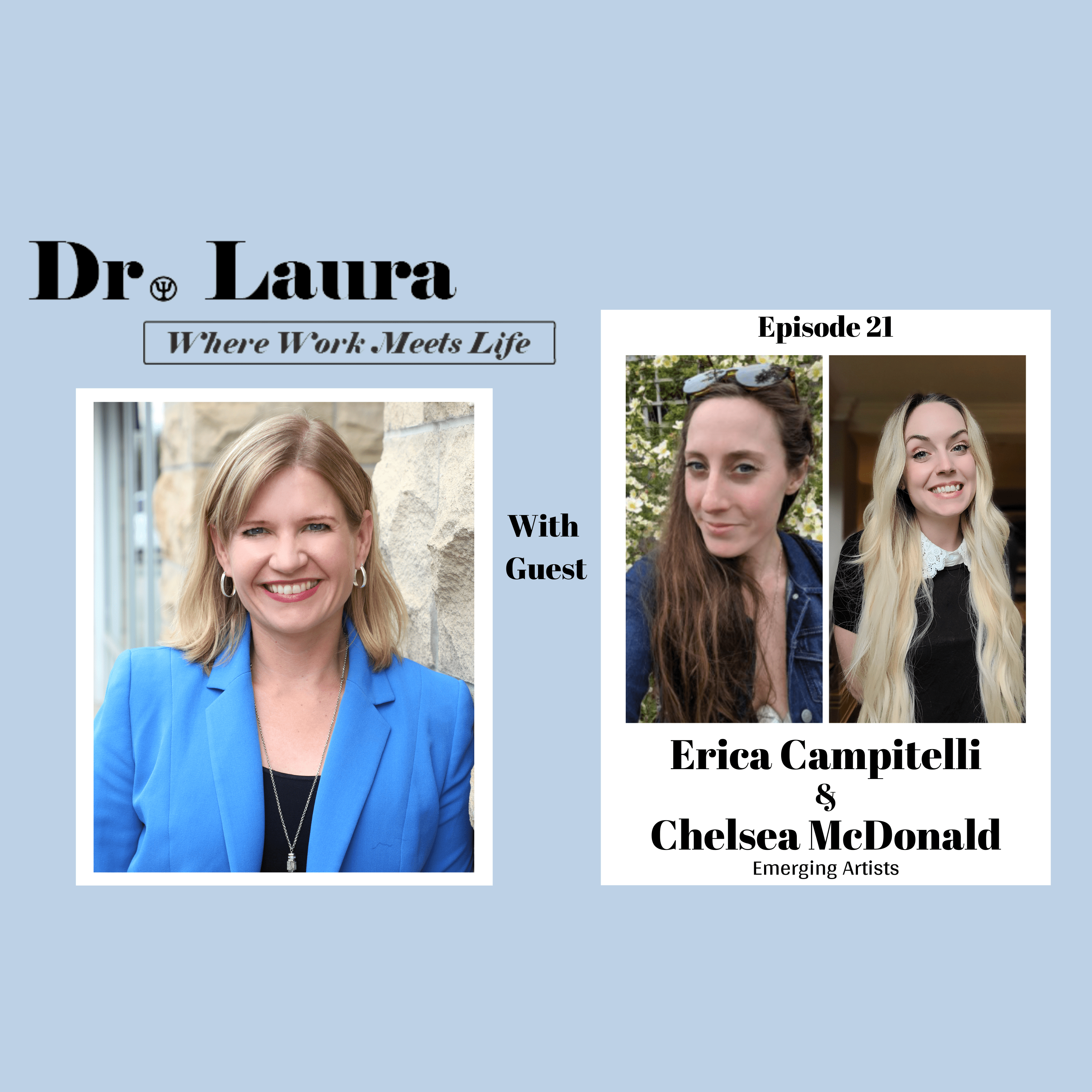 [Part I] Creating the Canvas of Your Life: A Conversation with Two Emerging Artists – S02. E21.
About Erica Campitelli & Chelsea McDonald
EPISODE NOTES
Today we're talking about the importance of creating your own life canvas by following your passions. As we get busy in our life and work, passions we may have had when we were younger tend to fall by the wayside. We may dream about making time for the music, art, writing, or other hobbies we once loved, but we can't envision how. This is Part 1 of my conversation with two emerging artists, Erica Campitelli and Chelsea McDonald. 
Erica and Chelsea are learning how to make time for their artistic passions, while juggling other jobs — a journey that many of us can learn from. In this episode, I tap into my Career Counselling background and explore how Erica and Chelsea make room for their art, how they've overcome challenges in doing so, and the decision around making art a career, versus a side job or hobby. Throughout our conversation, Erica and Chelsea learn about each other and themselves by articulating what it's like to be in the liminal space of an emerging artist.
See Erica's art on her website, Art By Air Studios. See Chelsea's art on Instagram @ccmartworks.
LISTEN ON YOUR FAVOURITE APPS