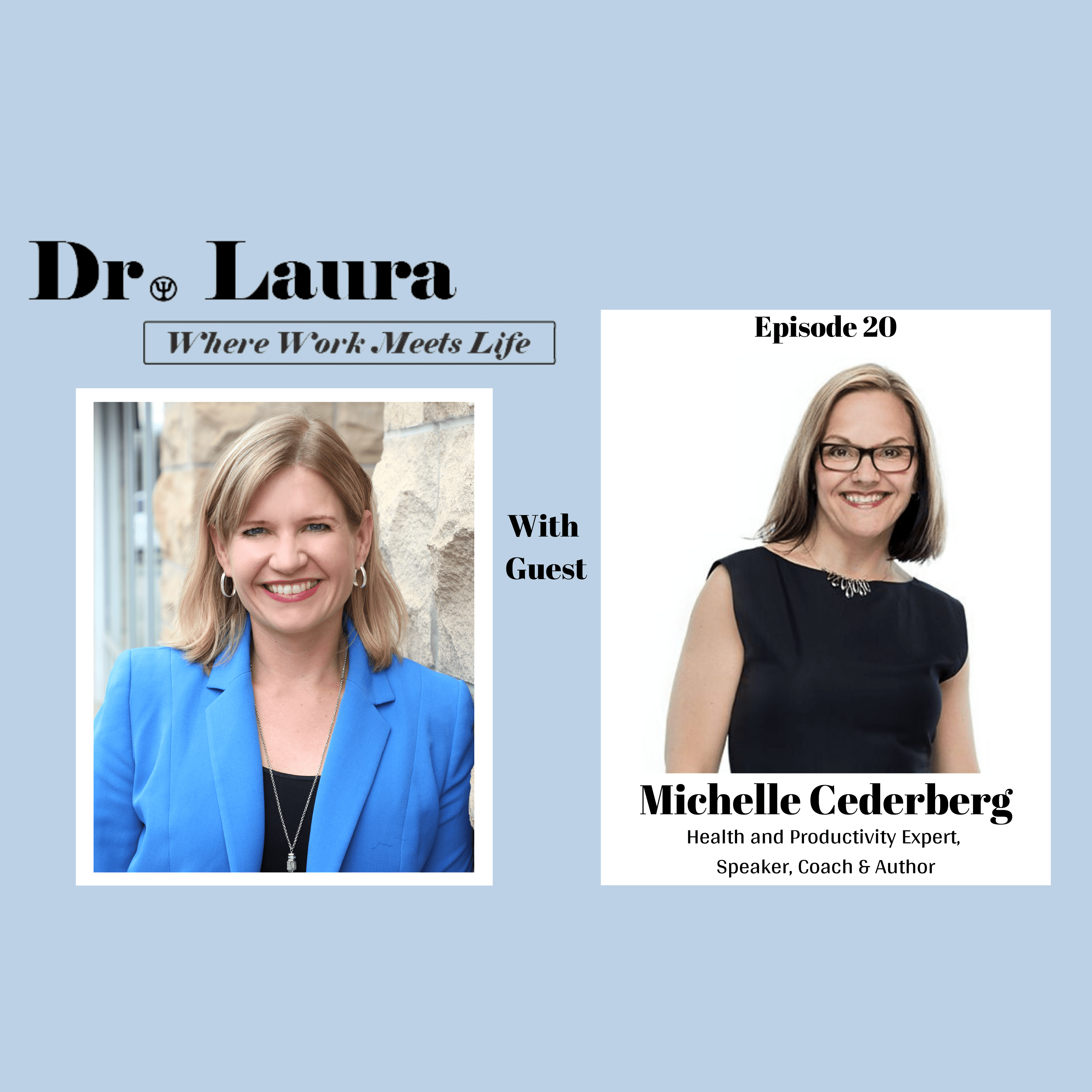 [Part II] Harnessing the Success-Energy Equation to Get Sh!t Done! – S02. E20.
About Michelle Cederberg
Health and Productivity Expert, Speaker, Coach, Author
EPISODE NOTES
Michelle Cederberg and I continue our conversation about energy maintenance, wellness, and "seizing the freakin' day"! Michelle shares many tips, tricks, and tools for building our energy and regaining our focus in our busy lives. 
Learn from Michelle's COVID experience as a professional speaker, the challenges she overcame, and what it taught her about gratitude and maintaining wellness. We cover WFH flexibility, blurred boundaries, the meaning of personal success, living in the present, and the great power of spreading kindness. For Michelle, work-life wellness means that there's always time to enjoy life. Otherwise, what are we working so hard for?  
Michelle recommends the book, The Happiness Advantage, by Shawn Achor, to remind you that you're not going to get happy by being successful. Rather, you're going to be successful by tapping into what fills you with joy. As well as the "punchy" work of Steven Pressfield – especially his book, Do The Work.
Michelle also recommends Mike Vardy's podcast, The Productivityist for learning to build productivity systems, and Megan Sumrell's Work+Life Harmony podcast.
With a Masters in Kinesiology and a BA in Psychology, Michelle is a health and productivity expert, an in-demand speaker, coach, consultant, and an author of three books. Her new book, packed full of valuable tips, The Success-Energy Equation, debuted as a bestseller in October 2020.
LISTEN ON YOUR FAVOURITE APPS