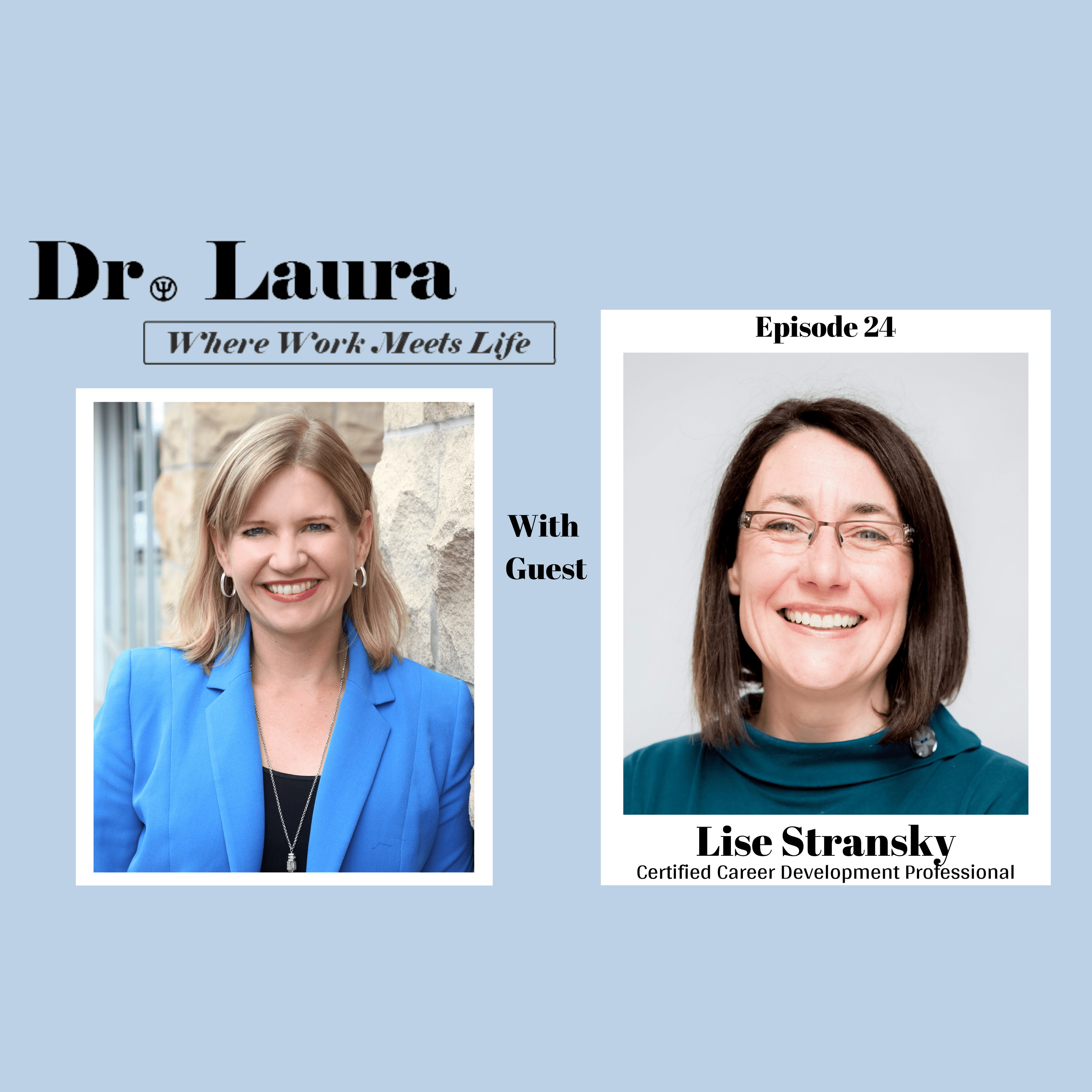 [Part II] Your Career Health Check for 2022 – S02. E24.
About Lisa Stransky
As a Certified Career Development Professional, Lise Stransky believes work should be meaningful. She also believes being proactive and managing your career health is as important as going to the dentist! This is the philosophy that has guided her work for the past 17 years. 
Before she became self-employed and a 'portfolio careerist', Lise worked for the Canadian Automobile Association, University of Calgary Career Services, the Certified General Accountants (now CPA Alberta), Calgary Board of Education and the University of Guelph. A graduate of the Career Development Practitioner Post Graduate Certificate program from Conestoga College, Lise also holds a BA in English from the University of Guelph and certificates in Personality Dimensions facilitation and Mental Health First Aid.
EPISODE NOTES
In part two of my interview with Lise Stransky, we expand on the importance of career health. Lise explains that everyone essentially has two jobs: the work we are paid to do and managing "Me Inc." and it's the alignment between the two that is vital to keep in check. A key way to do this is to seek out meaningful work rather than just the idealized "dream job".
When I asked Lise how she has been assisting clients with "career health checks" through the pandemic, she points out that acknowledging the new skills they've gained is an important step. Not simply the pivot to remote work – though that is assuredly a new skill many of us have been learning – but what has been learned from job loss as well. Ask yourself where you've helped someone else. Where have opportunities grown through the pandemic? These are all notable questions.
In striving to maintain work and life wellness, Lise works to remain engaged in the activity she's in. We discuss that important wellness consideration and share hopes for healthy career futures in this thoughtful second episode.
LISTEN ON YOUR FAVOURITE APPS