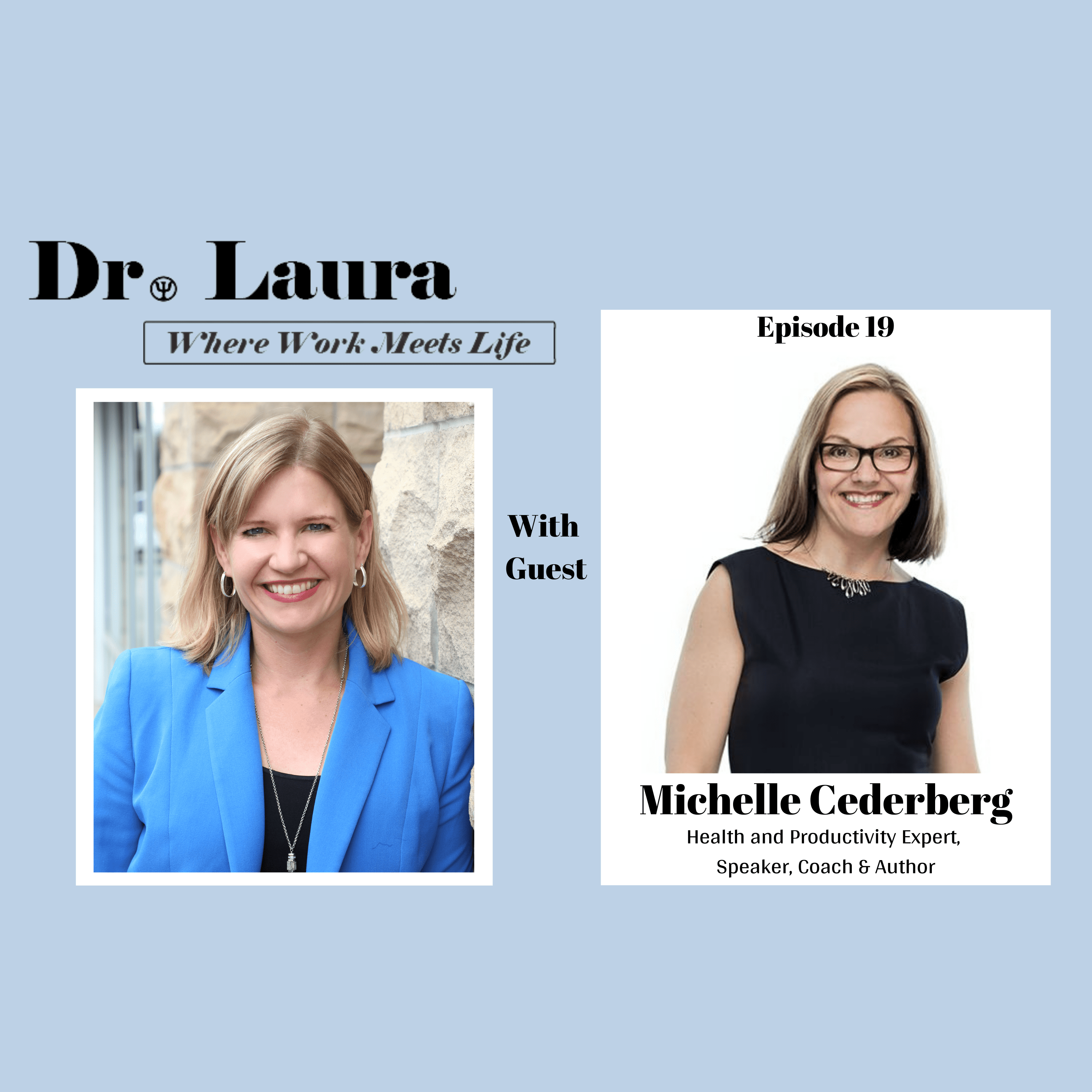 [Part I] Harnessing the Success-Energy Equation to Get Sh!t Done! – S02. E19.
About Michelle Cederberg
Health and Productivity Expert, Speaker, Coach, Author
EPISODE NOTES
In this episode, Michelle Cederberg and I discuss how to find the energy to pursue what you really want in life, and "seize the freakin' day"! Michelle brings a wealth of experience, energy and passion to a topic we all need more of: regaining focus and re-charging our energy. 
Do you think time, energy, and motivation are limited or renewable resources? Has the pandemic been an energy-drain, or a chance to revisit your passions? Our conversation covers a wide range of practical strategies for harnessing the physical, mental and emotional capacity we each have within us. Michelle believes harnessing this energy is key to our personal and professional success. Inspiring!
With a Masters in Kinesiology and a BA in Psychology, Michelle is a health and productivity expert, an in-demand speaker, coach, consultant, and an author of three books. Her new book, packed full of valuable tips, The Success-Energy Equation, debuted as a bestseller in October 2020. 
LISTEN ON YOUR FAVOURITE APPS