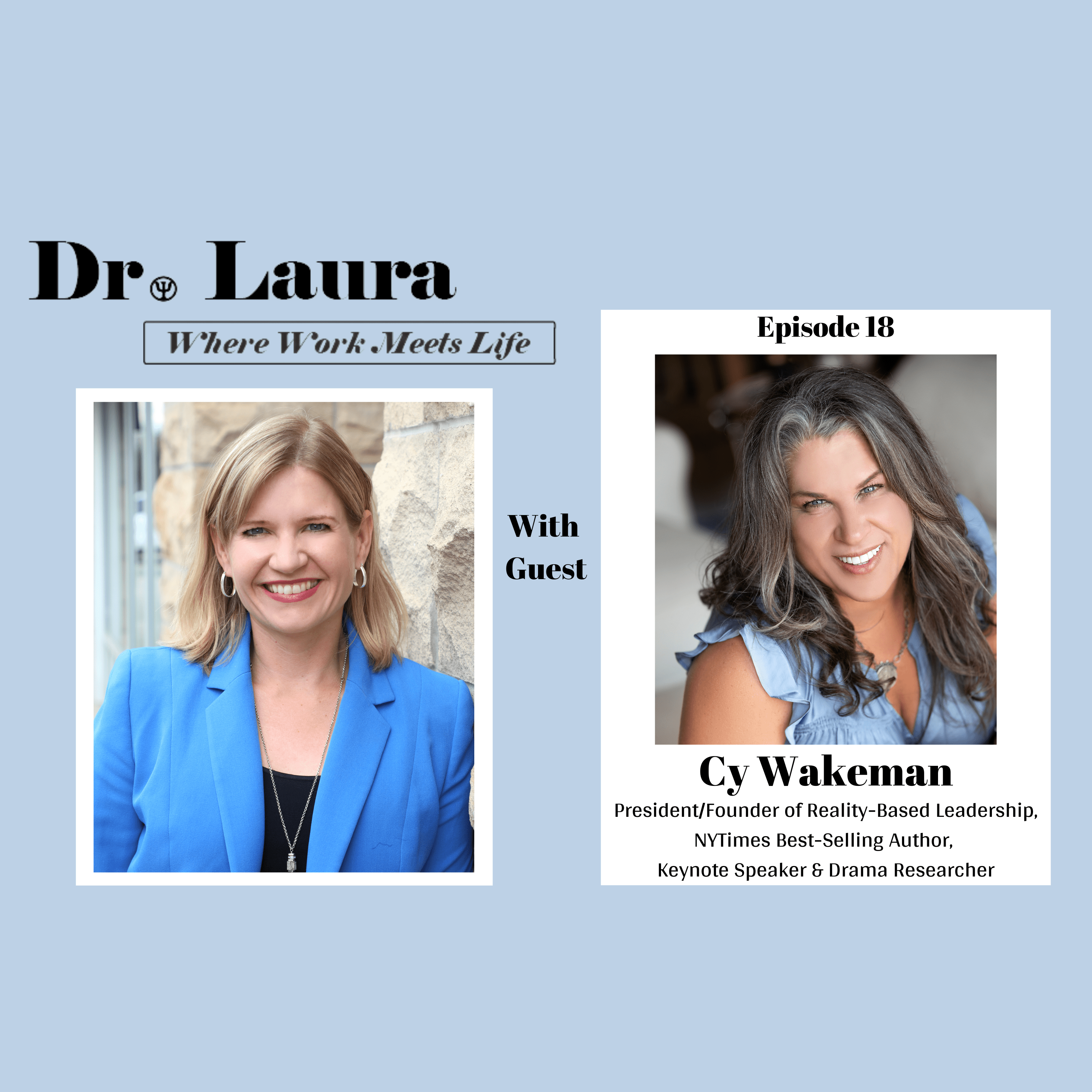 [Part II] No Ego for Better Work and Lives, with Cy Wakeman – S02. E18.
About Cy Wakeman
President/ Founder of Reality-Based Leadership, NYTimes best-selling author, Keynote Speaker & Drama Researcher.
EPISODE NOTES
In this episode, I continue my conversation with Cy Wakeman. Cy has dedicated her work to understanding how to combat drama, toxicity, and ego in work and in life. In Part 2 of our conversation, we focus on Cy's philosophies and teachings for finding greater work-life wellness. 
Cy is the President and Founder of Reality-Based Leadership, a NY Times Best Selling Author, Keynote Speaker, and Drama-Researcher. We discuss the pandemic's influence on work-life wellness, the importance of human-centric workplaces, how to manage our energy by living in the present moment, personal agency, and more.
For more information on combatting ego in the workplace, order a copy of Cy's book, No Ego: How Leaders Can Cut the Cost of Workplace Drama, End Entitlement, and Drive Big Results. Cy's newest book will be releasing March 29, 2022: Life's Messy, Live Happy: Things Don't Have to Be Perfect for You to Be Content.
If you're looking for some great reads, Cy recommends Anne Lamotte's work, as well as Byron Katie, and poetry from David Whyte.
Check out Cy's podcast, No Ego, to learn more about Cy's teachings!
LISTEN ON YOUR FAVOURITE APPS