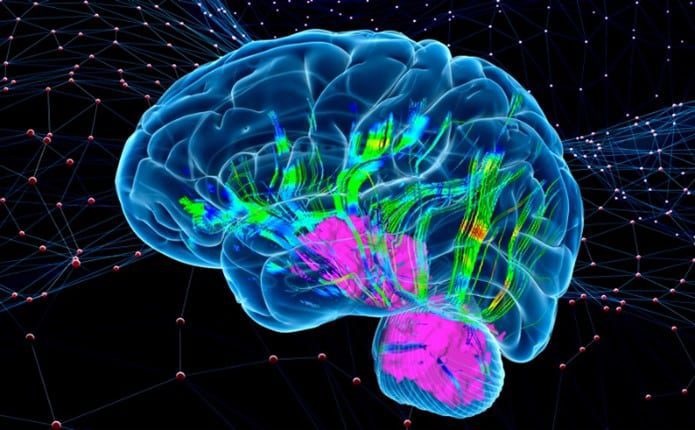 Walking the Talk on Equity, Diversity & Inclusion
Walking the Talk on Equity, Diversity & Inclusion
By Dr. Laura Hambley Lovett with Julie Carignan
March 14, 2021
An interview with Julie Carignan
Equity, Diversity, and Inclusion (EDI) is a topic at the heart of many challenges that people and organizations face globally.
I had the opportunity to interview a well-respected and inspiring Organizational Psychologist from Montreal, Quebec: Julie Carignan. We discussed EDI from the perspective of her own family, and her vast experience working with organizations to help them foster each person's unique skills, in a healthy and sustainable way. This article summarizes my March 14th podcast episode of Where Work Meets Life™ with Dr. Laura.
What do we mean by Equity, Diversity, and Inclusion? Why are each of these words important?
Julie describes equity as a feeling or perception of fairness, no matter what a person's background or identity is.  Next, diversity refers to differences in how people define their identity. These differences may be based on geography, ethnicity, age, generation, gender, personality, neurodiversity, or many other differences. We, as complex and multifaceted humans, have an incredibly wide spectrum of diversity. Finally, inclusion involves taking steps to establish an environment that prioritizes diversity, where all individuals feel equally welcome, appreciated, and respected.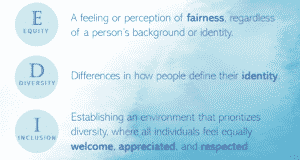 In your 25-year career, how have you seen this conversation change and what more needs to happen in organizations and in society in general?
Early in her Master's research, Julie studied challenges facing women's career advancement and leadership. She explained that, back then, the conversations around this were much more limited. They only happened in small,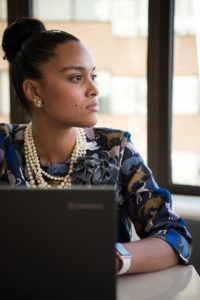 academically focused groups. Whereas today, the scope of the conversation is much broader. Although we still have a long way to go when it comes to women's career and leadership advancement, we've progressed to have deeper understanding of diversity, and greater consciousness around this topic.
Social media has been a vessel for public awareness, and a light has been shone globally on the need for all people to be involved in creating more equitable and inclusive workplaces, and a more progressive society in general. Julie states that this will always be an ongoing mission, and we will never simply "arrive" at the correct amount on equity, diversity, and inclusion. We therefore must continue working to improve EDI, through concrete actions.
"WE'RE NOT THERE YET.  IT WILL NEVER BE DONE AND IS ALWAYS A WORK IN PROGRESS.  UNCONSCIOUS BIASES ARE UNCONSCIOUS. WE MAY DISCRIMINATE WITHOUT INTENTION. WE NEED TO TAKE CONCRETE ACTIONS TO ADDRESS DIVERSITY, EQUITY, AND INCLUSION IN OUR WORK AND LIVES."
How are you and Humance helping leaders and organizations as a whole to embrace equity, diversity and inclusion as musts, not nice to haves?
Julie explains how Humance has helped many organizations understand their own dynamics; she has helped them adjust the levers to create inclusion and support greater diversity.  Last year, Humance started a partnership with a research group at the University of Laval, building a virtual path – the Inclusion Path – to generate concrete behavioral changes to support EDI. The Humance team have used their expertise in micro-learning to help leaders and teams build more inclusive mindsets and habits.
Rather than a one-shot training session, this blended learning approach is spaced and timed to fit into busy manager's schedules, thereby developing specific behaviors and habits. This virtual path helps organizations gradually gain awareness of and manage their deeply rooted unconscious biases, to become a more inclusive and respectful workplace.
RATHER THAN A ONE-SHOT TRAINING SESSION, THIS BLENDED LEARNING APPROACH TAKES TIME TO FOCUS IN ON THE SPECIFIC BEHAVIORS THAT NEED TO CHANGE.
People tend to have more limited definitions of diversity. For example, neurodiversity is not discussed as much. Can you share why your passionate about neurodiversity and how this is an important component of EDI?
Julie explains how having a son who is on the autism spectrum has taught her about neurodiversity.  She explains that this is often thought of as a handicap in society – people only see the roadblocks that these individuals come across, rather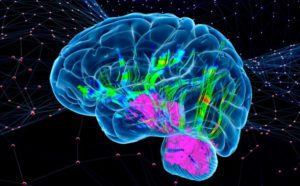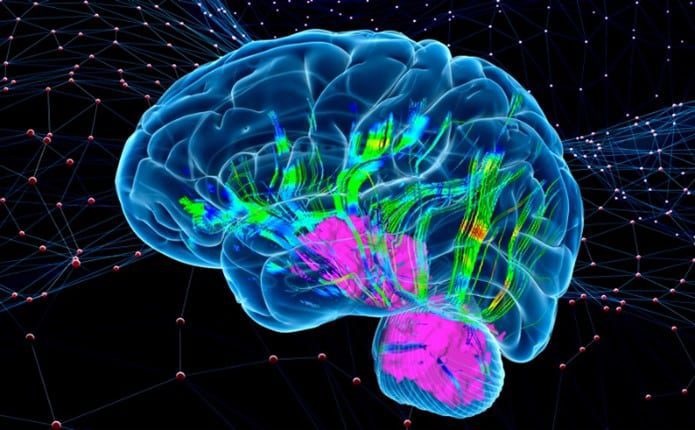 than their unique talents.  She notes how many people with autism approach ideas and have skills that neurotypical people do not.  We're only at the tip of the iceberg of our understanding of neurodiversity.
Growing up with ADHD herself, Julie highlights the importance of having a supportive and inclusive home environment. She emphasizes how organizations must welcome unique talents and adapt their policies and processes to make everyone feel welcome.
What has been unhealthy about the way we as a society work, and why does this need to change, from your perspective?
Julie believed that, prior to the pandemic, the common attitude was that work is work, and our personal life is our personal life; the two were very separate. The pandemic changed that. Many now see life and work as integrated. More organizations now realize that our personal life does impact our professional life, and we can't simply keep them fully separated.
Julie speaks about workload and priority management. She explains that she challenges leaders when they are unwilling to adjust their processes to allow for a more manageable workload. Julie uses her expertise not to merely "teach employees how to survive" unreasonable workloads, but to urge their leaders and managers to make structural changes leading to a healthier workplace overall.
"WE'VE STRETCHED PEOPLE, AND THEY ARE BURNING OUT.  ANXIETY, DEPRESSION, AND SUICIDALITY ARE INCREASING.  ORGANIZATIONS NEED TO BUILD CONDITIONS TO BETTER SUPPORT THEIR PEOPLE."
Organizations need to balance workloads with personal well being.  The goal should be healthy and sustainable results.  In other words, according to Julie: "In order to achieve the greatest results you need to take care of health and manage our energy."
If you could have one wish for a better world when it comes to work/life, what would it be?
We're all well-intended humans, working together on common goals.  Yet we may interpret each other wrongly or inject wrong intentions into another's behaviour. "I believe in the fundamental good of humans. Challenges arise not simply from bad human beings, but from the need to protect, and from fear. We need to give each other the benefit of the doubt."  I think our society needs more of Julie's optimism and open-mindedness. If we approach these situations with this balanced frame of mind, rather than believing some people are simply bad, change may be much more within our grasp.

Julie is a Partner at Humance, with a cutting-edge expertise in leadership and team development. Her approach is characterized by a strong combination of strategic thinking and a focus on healthy, sustainable results. She holds two masters degrees in Organizational Psychology. For over 25 years, she has been working with various organizations and their leaders from a wide variety of sectors, spearheading numerous strategic mandates aimed at leveraging human potential and building a strong, cohesive organizational culture. She is working directly with executive committees to help them manage succession and improve their own group dynamics.
During her studies, Julie was involved in a research group on leadership diversity and throughout her career, she has helped organisations become more inclusive.  Ms. Carignan's recognized expertise leveraging human talent and culture at work makes her a sought-after keynote speaker. She also collaborates with numerous media coast-to-coast, including CBC/Radio-Canada.