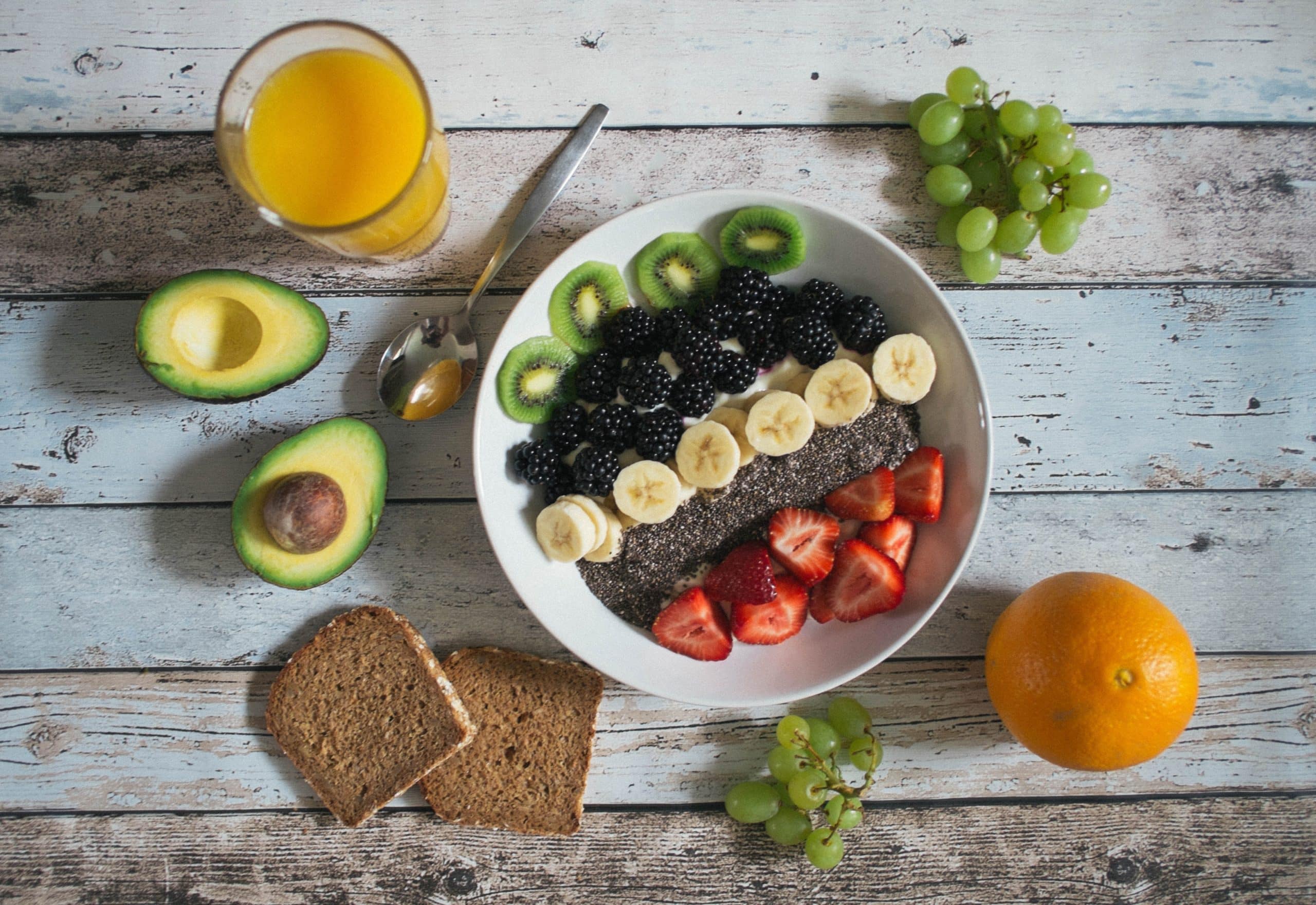 Optimizing Your Brilliant Brain for Work and Life Success
Optimizing Your Brilliant Brain for Work and Life Success
By Dr. Laura Hambley Lovett with Mary Rensel & Ali Hively
July 7, 2021
Optimizing your Brilliant Brain for Work and Life Success
A healthy brain is key to a healthy life.  I was excited to dive deeper into brain health with two amazing leaders in this arena: Dr. Mary Rensel and Ali Hively, Co-Founders of the BrainOps Group based in Cleveland, Ohio.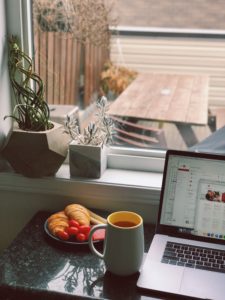 When we think about a healthy body, we often forget one of the most important muscles of all: our brains!  Whether it's having energy, sleeping well, focusing at work, being productive or using our creativity, the health of our brain plays a critical role.
This blog will share some key tips and highlights from these two podcast episodes about optimizing your brain to build resilience and high performance in all that you do.
What has been unhealthy about the way we work and live, and why does this need to change?
COVID was a challenging period for so many people.  After the loss of many routines, we must learn to re-build healthy routines while getting rid of new, unhealthy habits, such as drinking more often and not going to the gym.  It is important to release what is not serving you. Each of us only has so much energy, so people need to prioritize more clearly and make the space for healthy behaviours.
IT IS IMPORTANT TO RELEASE WHAT IS NOT SERVING YOU.
On the flip side, there have been opportunities to foster more balance in our lives during this period due to saved commute times. We have also had greater opportunities to broaden our connections now that people can communicate so easily across the globe.
Try to consider if there have been any positive benefits to your life that came from the pandemic period. How can you grab hold and sustain these?
What is brain health all about?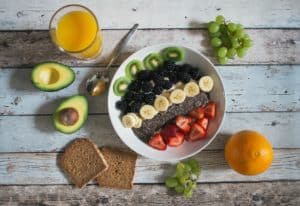 The brain is very metabolically active — it needs nutrition 24/7.  Short bursts of sugary foods or simple carbs will not support the brain on a sustained basis.  We all should have a nutrition and wellness plan, rather than simply leaving our brain optimization to chance.
Ali Hively recommends shifting focus away from body image and weight-loss, and onto productivity and ability to focus.  Good nutrition should not simply be driven by a desire to change how your body looks. How you feel and how you sleep should motivate decisions about what we put in our bodies. Habits that benefit the brain help other parts of your life as well, such as energy, focus, and sleep.  This matters for being the best version of you at work, at home, and in all aspects of your life.
GOOD NUTRITION SHOULD NOT SIMPLY BE DRIVEN BY A DESIRE TO CHANGE HOW YOUR BODY LOOKS. HOW YOU FEEL AND HOW YOU SLEEP SHOULD MOTIVATE DECISIONS ABOUT WHAT WE PUT IN OUR BODIES.
What is an example from the latest or most interesting research on brain health that people NEED to know?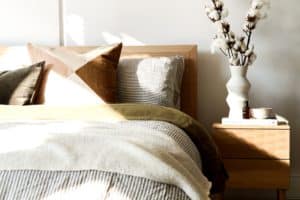 According to Dr. Mary Rensel, healthy sleep helps your cognitive performance, your creativity, your emotional regulation, and your physical performance.  If you get better sleep, this will help you get more benefits out of your exercise.  Prioritize your sleep!  Most people need 7-8 hours, and in rare cases, less.  If you are sleep deprived, the way you perceive the world is vastly different.  Dr. Rensel explained that according to fMRI studies, our emotional responses change when we are fatigued. We become more likely to see situations in a negative light.
ACCORDING TO FMRI STUDIES, OUR EMOTIONAL RESPONSES CHANGE WHEN WE ARE FATIGUED. WE BECOME MORE LIKELY TO SEE SITUATIONS IN A NEGATIVE LIGHT.
Try to establish a pattern for how you prepare your evening for a good night's sleep.  According to Ali, what you do during the day, even including your morning routine, can really help with your sleep later on.
These are some suggestions for locking in healthier sleep habits:
Getting fresh air and exercise throughout the day is key.
A consistent routine in the evening tells your brain you are heading towards a good night sleep.
Don't check your emails or devices before bed and be sure to keep your space dark.
Keeping a notebook next to your bed if you find your brain is busy or worrying. Jot down your thoughts or list, then put it away until the morning.
What is the BrainOps Group and the CLEveland Model?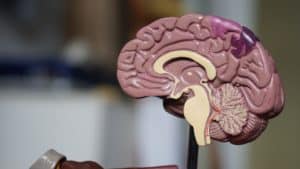 Dr. Mary Rensel and Ali Hively, respectively, use two major areas of expertise to helping people optimize their brain health: the science of brain health, and the ability to prioritize and form healthy habits. What they learned together about resiliency of the brain, is that it needs to be a multisystem approach. So, they created the CLEveland model to address three important systems that need to thrive interdependently: Connection, Lifestyle, and Emotional Processing.
Ensuring we are maintaining a healthy level of all three components is key for our performance and overall health.  They recommend scheduling time for connection, for your lifestyle habits, and to actively process your feelings on a regular basis.  Emotional regulation tends to be the most challenging and abstract, so learning about the practical strategies for doing this is crucial. Awareness and assessment of where you are emotionally is an important skill that Mary and Ali can help others develop.  Check out brainopsgroup.com for more information.  For those in my home province of Alberta, check out synthesispsychology.com for expertise from a team of experienced psychologists.
What are some tips to improve Work Life Wellness?
Put yourself into your calendar! Schedule "you time." This is so important, whether it's for cardio, yoga, meditation, journaling, preparing healthy meals and snacks, or your time to connect with friends and loved ones.
Make yourself a priority so you can then bring your best self to work and to other aspects of your life.
Ask yourself, "when are the best times for me to take care of myself?" Is your self-care more likely to happen if scheduled in the morning? The afternoon? Having a regular wakeup time and routine can be essential for starting your day off right.
Be kind to yourself and avoid an "all or nothing mentality". For example, if you miss a workout, it's okay to do it later or start fresh tomorrow.  Know that being flexible and resilient is key when it comes to helping your habits stick.
Dr. Rensel recommends the book Between Grit and Grace, by Dr. Sasha K. Shillcutt M.D., focused on strategies to prevent burnout from an experts perspective. Ali recommends Better than Before by Gretchin Rubin, to help you build healthier habits by understanding who you are and how you can implement habits in your own unique way. Ali also recommends You Are a Badass by Jen Sincero, to remind you how empowered you actually are in creating your own reality.
In sum, be sure to add YOU to your daily to-do list.  This is not only for your own benefit — when we're taking care of ourselves and our brain health, we can ultimately offer more to those around us.
***
Mary Rensel, MD is co-owner of Brain Ops Group and Owner of Brain Fresh. She is an Assistant Professor of Neurology, Neuroimmunologist and Director of Wellness. She has graduated from the Medical College of Ohio and completed her Neurology and Neuro-immunology fellowship training at the Cleveland Clinic. Dr. Rensel's work has focused on Multiple Sclerosis, Brain health and Integrative Medicine. She is active as a coach, mentor, scientific reviewer, clinical researcher, activity director and speaks nationally. She has also appeared on numerous media outlets, including a spot on Good Morning America.
Ali Hively, MA is the co-owner of Brain Ops Group and owner of Kijia. She is a Life coach and helps companies and individuals break through their busy lives to manage stress, lose weight, gain energy and live their best life! Ali has created a signature lifestyle program to make positive change possible and long lasting. Ali holds a Master's Degree in education and curriculum. She has been in the health and fitness industry for over 15 years as a certified personal trainer, group fitness instructor and nutrition and wellness consultant. Ali loves to cook, travel and read.