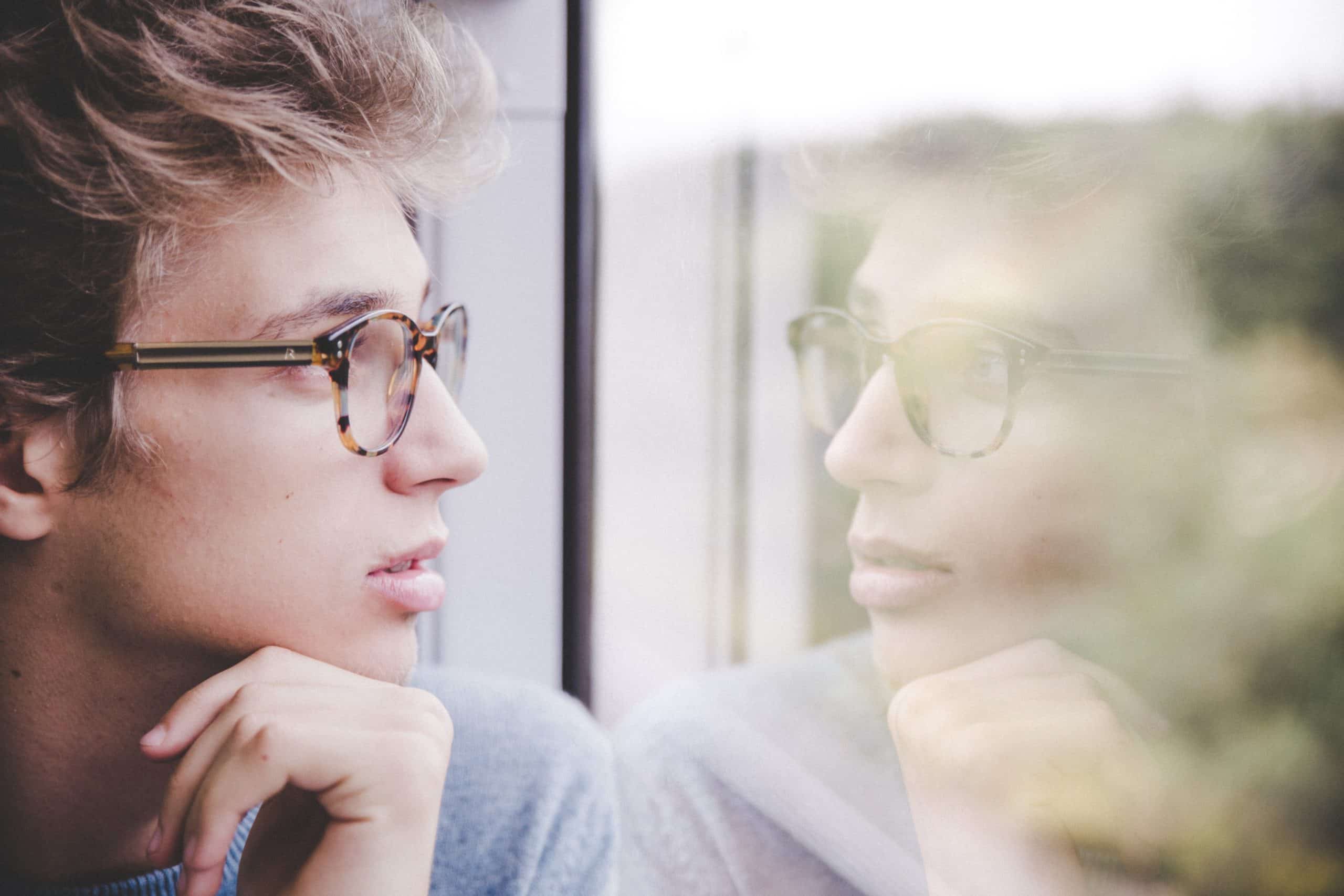 No Ego for Better Work and Life, Part 1
No Ego for Better Work and Life, Part 1
By Dr. Laura Hambley Lovett with Cy Wakeman
September 21, 2021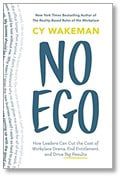 In my 20 years in the field of Organizational Psychology, I have rarely come across a more engaging and relevant read than No Ego, which a colleague of mine recommended as a "must-read" a few years ago. When I observe how toxic organizations can become, and hear about so many workplaces with constant interpersonal drama, I can see that ego is at the heart of many of these challenges (not to mention, many challenges our world is facing). I was honoured and grateful to have the author of "No Ego", and one of the thought leaders I admire most, join me on the Where Work Meets Life™ podcast to discuss this timely topic: Cy Wakeman.
What was your biggest a-ha moment that led you to become a "drama researcher"?
Most of us are in a huge argument with reality, Cy Wakeman explains. We adamantly wish that reality were different, but we will lose that battle every time!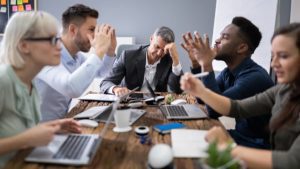 During her Master's, Cy quantified the amount of time in the workplace the average person spends in drama, with the startling find of 2.5 hours a day, per person, spent in drama or emotional waste. If we strengthen people's ability to evolve, and modernize leadership philosophy, we could recapture over 800 hours a year per person! Imagine the innovation and productivity that would bloom given that extra time.
Cy explains that the main producer of drama is ourselves. She has demonstrated this wonderfully in her classroom, when she placed a little speck of paper on the projector, casting a mark on the screen. She would then ask a student to solve whatever was happening with the projection. Cy noticed that they always went to the screen, rather than to the projector itself. This is analogous to how we tend to look to the external world rather than looking inside ourselves to see what we are, in fact, projecting.
WE TEND TO LOOK TO THE EXTERNAL WORLD RATHER THAN LOOKING INSIDE OURSELVES TO SEE WHAT WE ARE, IN FACT, PROJECTING.
Tell us about your book "No Ego: How to cut the cost of drama, end entitlement, and drive big results!" and who would benefit from reading it?
This book is meant for leaders and emerging leaders, as well as HR professionals. "No Ego" explores how much time we spend in drama, and how we need to address emotional waste. Many of the practices in traditional leadership programs inadvertently fuel drama. "No Ego" takes a different approach, giving people techniques for reframing work situations to think and respond differently.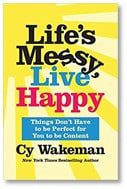 Cy Wakeman has a new book coming out in Spring 2022, titled Life's Messy, Live Happy, which is available for pre-order on Amazon. She shares very personal stories in this book, explaining how her life has been messy (like many of our lives), yet she's able to live in a state of contentment. She shares how we all have it within ourselves to find contentment despite the challenges of the human condition. This book is for everyone, and helps people understand concepts ranging from gratitude, to the "need to be chosen," and how that can propel us to do things we think we should want versus what we truly want.
WE ALL HAVE IT WITHIN OURSELVES TO FIND CONTENTMENT DESPITE THE CHALLENGES OF THE HUMAN CONDITION
I'm curious about whether you've seen a shift in the amount of time spent on drama as a result of the pandemic and remote or hybrid workplaces?  How will/have people and managers respond to the 'in office' drama when it is safe to return?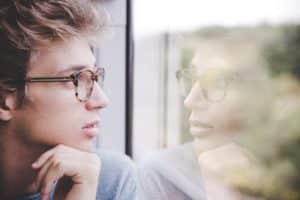 The pandemic has been an opportunity to ask ourselves how we want to curate our lives for the longer term. What are the habits and dedications we will commit to? Cy explains how many people defer their happiness to a later date, such as when they retire. Many stay so busy that they don't allow time to truly reflect on their purpose. Busyness can cover up our true emotions, which hold so much information for us. However, so much emotion is seen through the lens of ego, which is distorted.
SO MUCH EMOTION IS SEEN THROUGH THE LENS OF EGO, WHICH IS DISTORTED
Cy got stuck in Mexico for 3 months during the beginning of the pandemic. She had the choice to go through this as "a prisoner or a monk" – choosing the latter, of course. She explains how she rebuilt her relationship with solitude and uncertainty during this time. She hopes that people learn to be very intentional about what they want to curate in their own lives.
What's one strategy you've used successfully in the workplace for combatting ego in leadership that made a real difference?
Cy's approach to helping leaders is based in teaching them to understand their own mind, and to "stop believing everything they think." Deep reflective practices can bring leaders, and everyone, into the present and help them better address the issues in their workplace.
STOP BELIEVING EVERYTHING YOU THINK.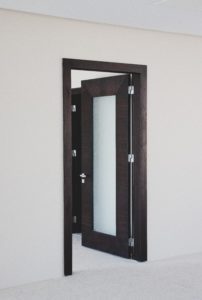 One leadership practice Cy warns against based on her research is the "open door policy."  She explains how the open door can be a portal for drama. In her experience as a leader, the typical conversations through that door often involved venting, tattling, scorekeeping, being in the "not now," and projecting into future. What people tend to bring into the open door is unprocessed work: preliminary impressions that haven't undergone self-reflection.
In "No Ego," Cy provides the tools to self-reflect, one of which is the "SBAR" (Situation-Background-Assessment-Recognition, a tool borrowed from the Healthcare industry). This is a tool for people to sketch out their thoughts and analysis of the situation concretely, and then come into the "open door" with solutions already brainstormed. This takes practice, as the ego will fight self-reflection through distractions like venting. Deeply reflecting can be the death of ego.
THE EGO WILL FIGHT SELF-REFLECTION THROUGH DISTRACTIONS LIKE VENTING. DEEPLY REFLECTING CAN BE THE DEATH OF EGO.
A question that stands out to me from Cy's book is: "If you were great right now, what would great look like?"  A lot of us justify our behaviour because of what's happening externally. Why do we outsource our emotional well being?  "They did this, so I will respond in kind," instead of asking "what can I do, how can I bring the love and care to then situation regardless of what's happening in my surroundings?"
You can be like an alchemist, taking any situation and transforming it into something better. You can become skilled at bringing your best self to the table (regardless of your external circumstances).
YOU CAN BE LIKE AN ALCHEMIST, TAKING ANY SITUATION AND TRANSFORMING IT INTO SOMETHING BETTER.
What would you wish young children would be taught about ego?
Kids' natural state is innovation, collaboration, and play; we must not negate those states. Helping them understand how their mind works and providing simple tools is key. One simple question to ask in a variety of situations is: is that true for sure?  What do I know for sure?  Cy explains that we should teach children that they are not only the thinker, but the observer of their thinking. We need to serve curiosity and possibility, not our ego.
What are you most proud of about the impact your work has had on workplaces and lives?
Cy Wakeman explains how she doesn't like the word "proud," as it implies that she did something on her own without the help of with others. She describes being most touched when people have a lightbulb moment regarding the notion that they do not always need to suffer, and sometimes suffering is self-imposed. Although pain is inevitable, people can find great freedom when they realize that their suffering is indeed optional.
***
Cy Wakeman is a drama researcher, global thought-leader, and New York Times best-selling author who is recognized for cultivating a counter-intuitive, reality-based approach to leadership. Backed by over 25 years of unparalleled experience, Wakeman's philosophy offers a new lens through which employees and executives alike, can shift their attention inward, sharpen their focus on personal accountability, and uncover their natural state of innovation simply by ditching the drama.