Living Happy in a Messy World: Keys to Contentment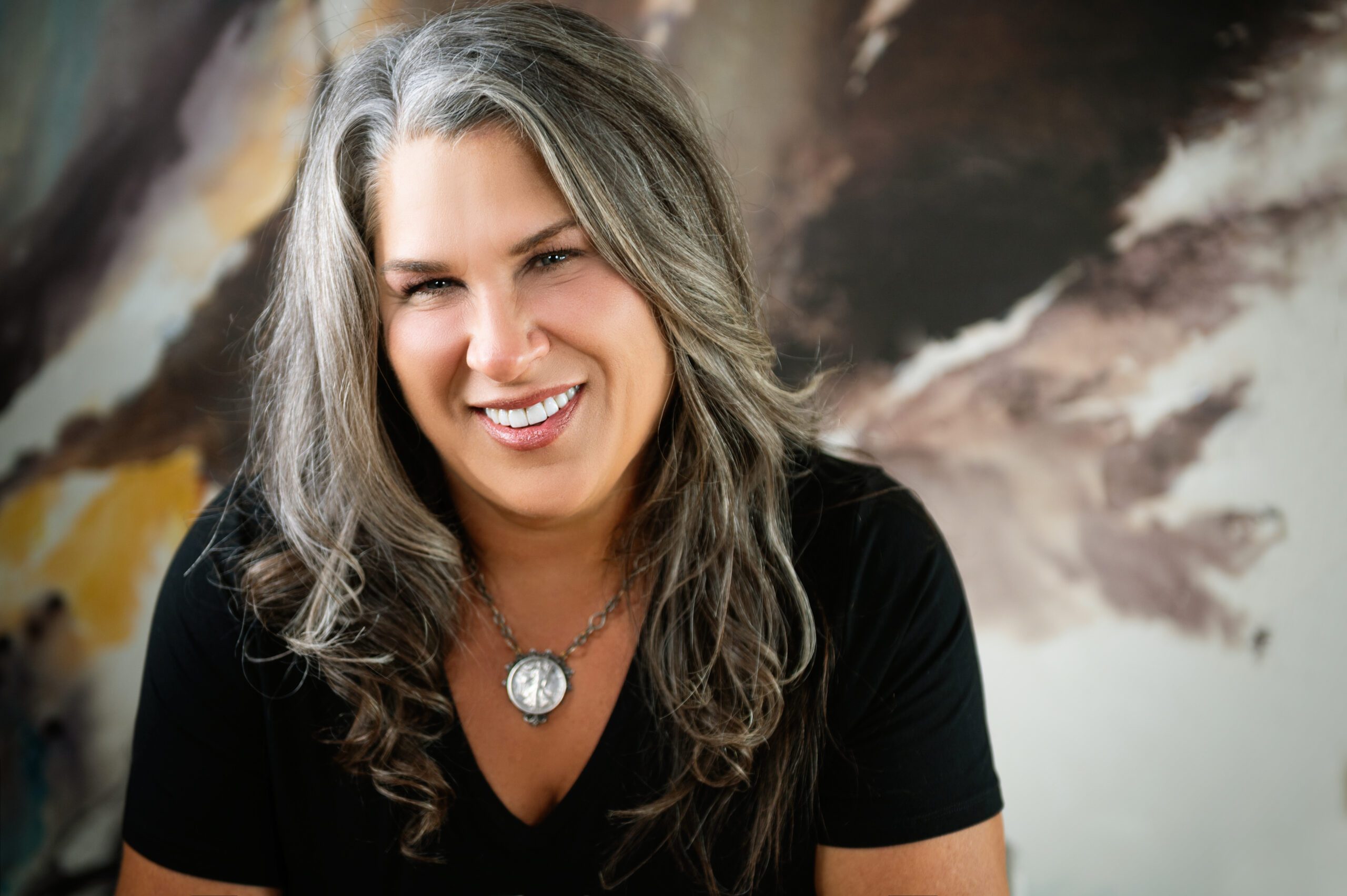 with Cy Wakeman
global thought-leader and New York Times best-selling author
I was delighted to welcome Cy Wakeman as a return guest to the podcast.  Cy is among my favourite business authors, with No Ego being a book I have recommended countless times to my coaching clients. Cy Wakeman is a NY Times bestselling author as well as a business owner, mother, and community member who has lived her philosophy and achieved profound happiness and success in a crazy, messy life.
Her newest book, Life's Messy, Live Happy is about dramatically changing the level of happiness you feel in your daily life by learning to disconnect happiness from external forces, stop worrying about the future, and realize that most of your negative feelings are about things that never even happened.
This book couldn't have come at a better time for me. I had been dealing with my own challenges lately, which pushed me into arguing with realities I'd been facing. It felt like much of Cy's book was speaking directly to me.
This blog explores some highlights from my conversation with Cy over these two episodes which released in August 2022:
Season 2 Episode 39 and Episode 40
Cy, what led you to write Life's Messy, Live Happy?
Cy Wakeman explains how people asked her to tell them how she lived this "no ego philosophy" in her own life. "Many of us defer our happiness or we think we're a self-help project: if I fix myself, I will be happy. I didn't want to write about toxic positivity, pressuring people to be happy … I wanted to show how you can be happy amidst sadness – you can build a life big enough to hold happiness and sadness at the same time."
So what is toxic positivity? According to Cy, it's when we pressure someone to feel more positively about something than they actually do. We encourage people to intellectualize a situation so they can move on. Yet this doesn't give people permission to feel their feelings; to sit with their feelings, understand them, breathe into them, release them. Cy explains how doing so helps us move through the world more skillfully. "You can be happy and grateful while going through some unpreferable times. This is how we can fully evolve ourselves in life."
Who did you write this book for, and what impacts do you hope it makes?
Cy describes her hope for this book is to normalize this thing we call the human experience. "I wanted to share my own vulnerabilities not as victim stories, but by sharing the key revelations I have had. Success isn't about acing the test, it's about being able to keep your heart and mind open and be evolved by the messiness day by day. The book is one you may be drawn back into based on what you need help with in your life."
"You can be happy and grateful while going through some unpreferable times.  This is how we can fully evolve ourselves in life."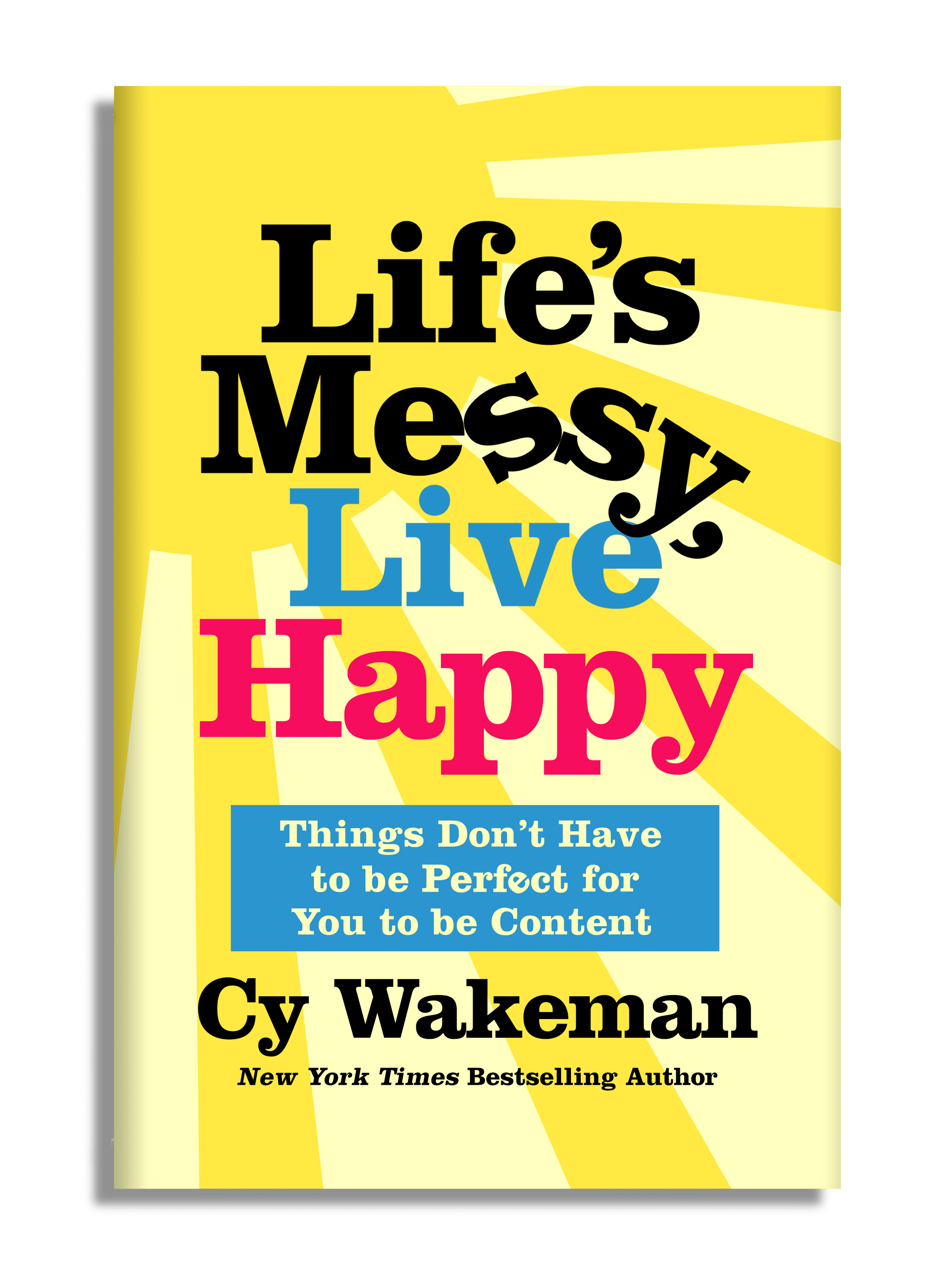 When it comes to finding clarity amidst the curveballs of life, you share three key questions.  Can you share these with our listeners?
Cy explains how self-reflection is the ultimate drama diffuser. These are three important questions to use as you encounter obstacles and challenges in your life and work:
What do I know for sure? This loosens the ego's grip on your view of the world. Reality is never as harsh as our story. Most of us don't see reality clearly.
What could I do to help, given this situation? We have to be careful not to over-give and to ask directly for what we need as well.
If I were great right now, what would great look like? This must include being true to yourself and your values (e.g., setting boundaries not to control you but to honour me.) This approach helps elevate us to transcend situations.
Many of us don't self-reflect with these questions, and instead waste time arguing with reality (e.g., "it wasn't fair that it happened this way; their decision didn't make sense…or why couldn't it be different?") However, when you argue with reality you will lose the argument 100% of the time! Plus, you will lose the good data from what reality teaches us. Instead, you need to mine the unpreferred reality for learning, then intentionally choose a different future (e.g., given this is my reality, and this is what I want, what can I do next?)
I practice a gratitude list as part of my daily journaling and meditation practice. You took gratitude a level further than I've been using it, can you share your approach?
Cy explains how she has taken her daily gratitude practice further by listing the difficult things or circumstances that she is grateful for and mining them for perspective. Also, when it comes to the positives that she is grateful for, she reflects on how these might fall easier on her own list than on others, and this reminds her of her privilege, informing what actions she can take to help others.
"We all grow older but not all of us grow wiser.  It takes deep reflection to do so." – Cy Wakeman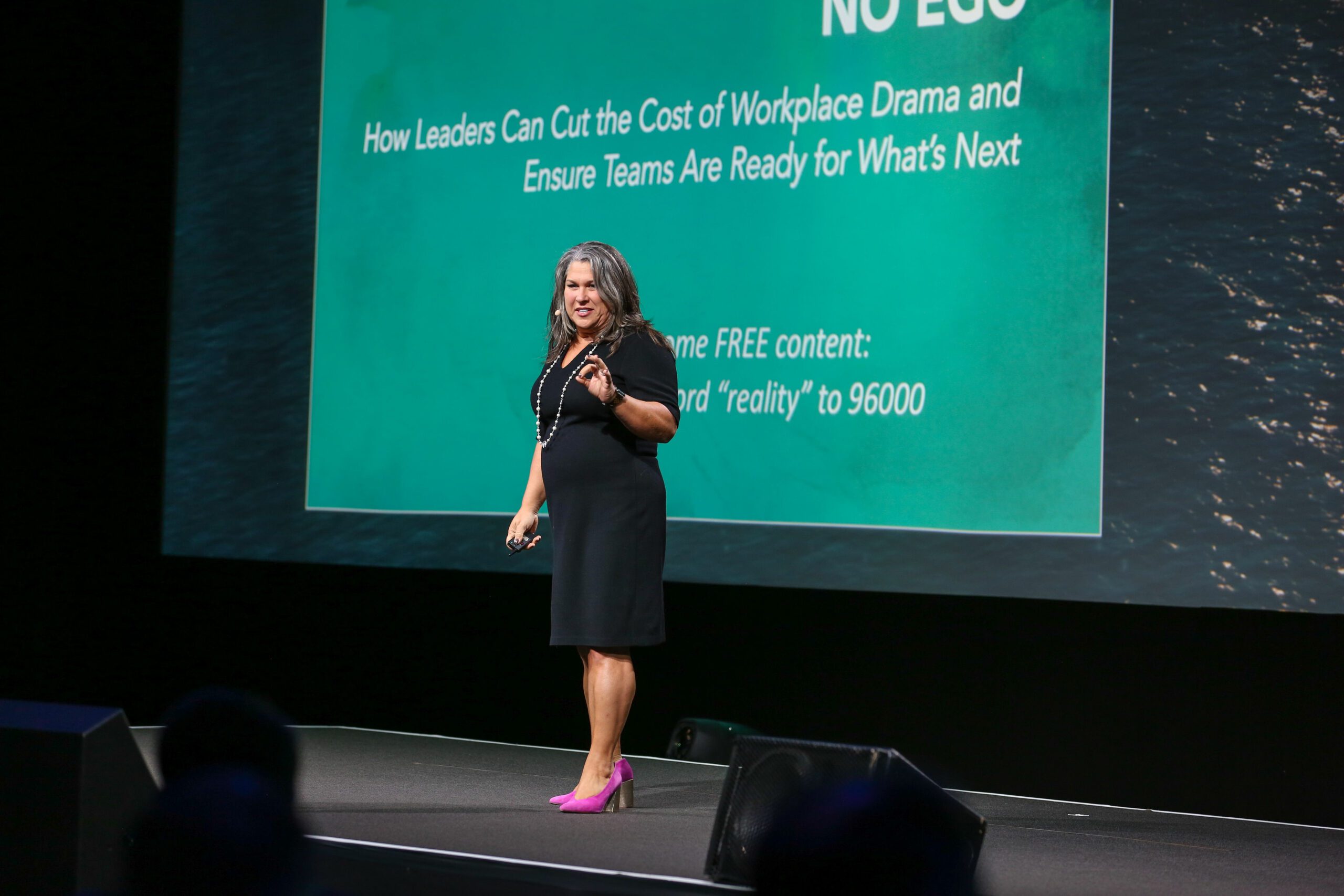 We often talk about building resiliency and wellness in the Where Work Meets LifeTM podcast; one of your chapters gets at the difference between self-soothing and self-care.  Can you share the difference and give some examples?
According to Cy, resiliency is often described as something that is only internal; it's about strengthening our muscle of grit. Instead, Cy reminds us that resiliency requires tapping into the collective genius or source. "You're just a toaster. Self-care is all about plugging into source, which replenishes us and allows us to evolve. Self-soothing is more about numbing ourselves (e.g., Netflix binging), which numbs us from the world but doesn't leave us more capable of re-entering the world … Self-care leaves us more capable (e.g., meditating daily makes us less reactive).
Your book shares ways to build our resiliency to emerge more evolved – rather than traumatized, from life's challenges.
Cy explains that when we find ourselves in an unpreferred reality, many of us don't assume that we will emerge even better than before. Succeeding in spite of circumstances is what we commonly strive for, versus being evolved by what happens to us. It's about learning to move through this messy world differently. This requires:
Lots of self-reflection in the moment. Ask yourself: What can I do to help? What is my role in all of this? Where do I need to grow next?  This requires great questions and contemplation. We all grow older but not all of us grow wiser. It takes deep reflection to do so.
People in your life who hold space and empathy, yet make the call to greatness. These are trusted allies that help you look at the positive possibilities and how this experience can help you grow for the better.
Cy Wakeman's hope is that regardless of the situations you encounter, your heart is open, your mind is blown, and you realize how little you really know (that your ego gets out of the way).
Who do you most look up to when it comes to other authors, thought leaders and spiritual leaders? (recommended resources?)
Do you feel that the human race is evolving overall and what do you hope for us all?
Cy Wakeman's hope is that regardless of the situations you encounter,  your heart is open, your mind is blown, and you realize how little you really know (that your ego gets out of the way). You will evolve in this way. People are becoming more aware and open to questions. We're more ready now than before. Our ways of the past have not been working well and the ego now has less firm ground to stand on. Cy loves that we're all being undone for the better. We're in a time of a lot of mystery: a fascinating time.
Thank you to Cy for all she's contributing to this messy but beautiful world!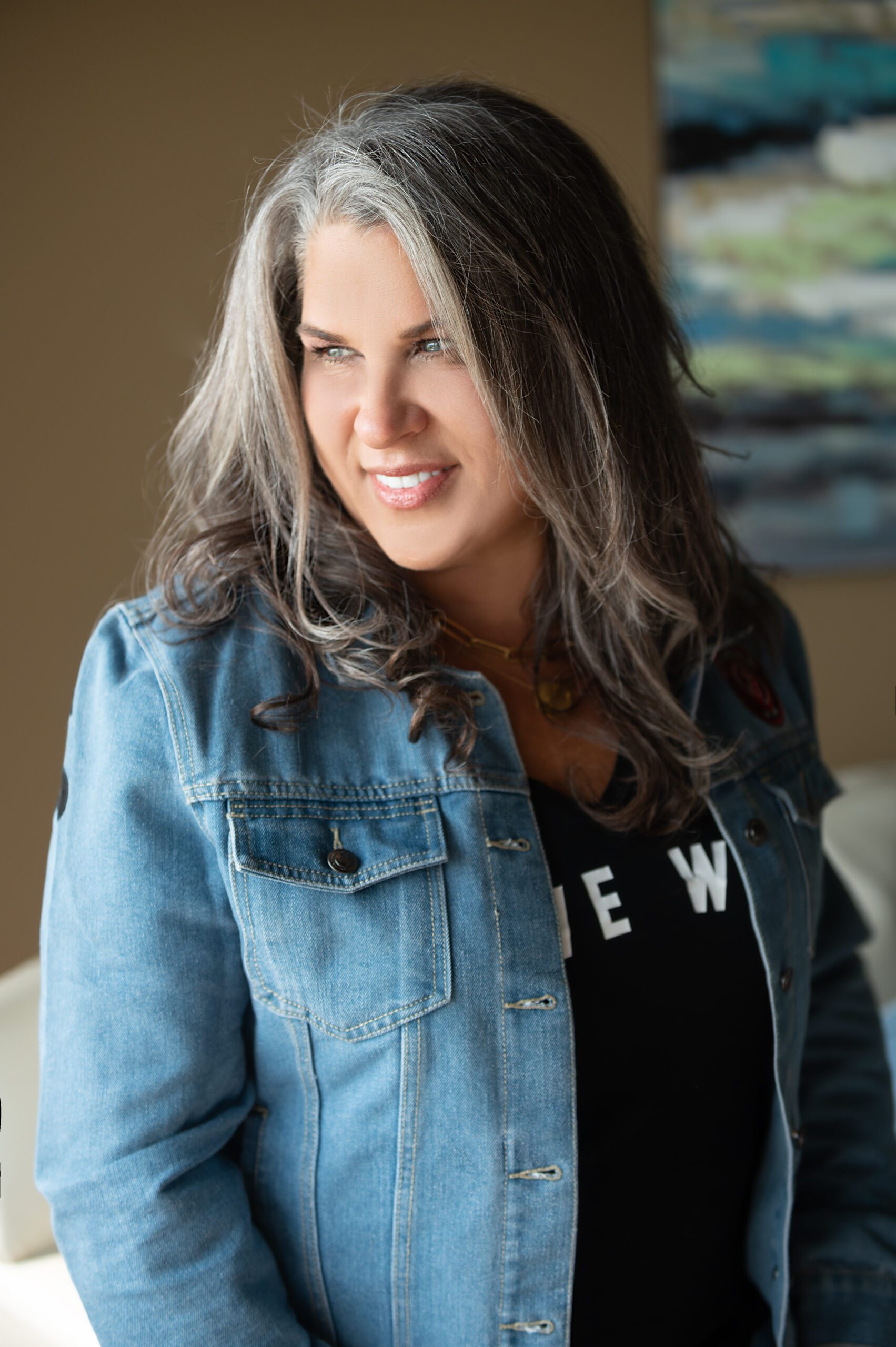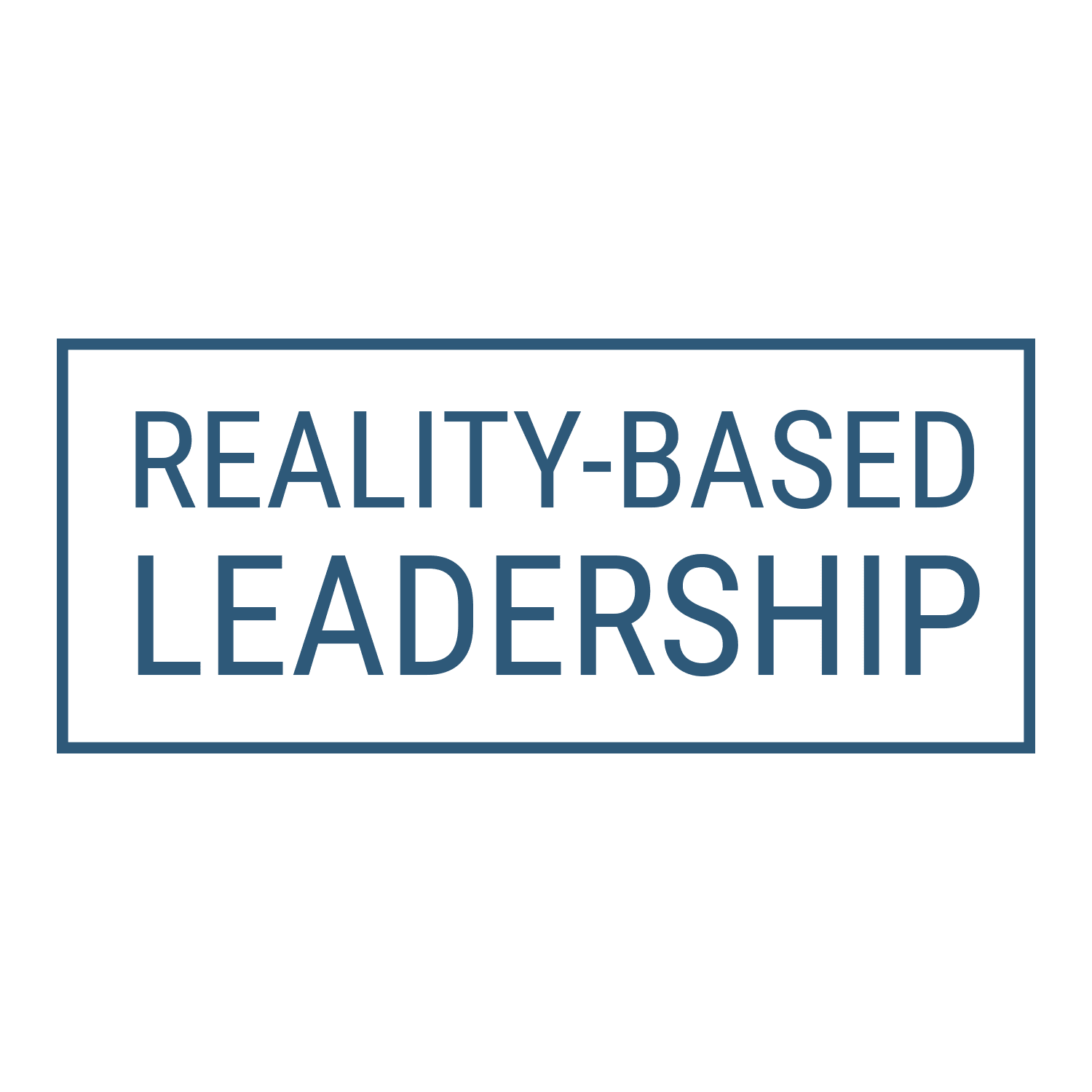 Cy Wakeman is a drama researcher, global thought-leader, and New York Times best-selling author who is recognized for cultivating a counter-intuitive, reality-based approach to leadership. Backed by over 25 years of unparalleled experience, Wakeman's philosophy offers a new lens through which employees and executives alike, can shift their attention inward, sharpen their focus on personal accountability, and uncover their natural state of innovation simply by ditching the drama.
Deemed "the secret weapon to restoring sanity to the workplace," Wakeman has helped companies such as Google, Facebook, Viacom, Uber, NBC Universal, NASA, Pfizer, Johns Hopkins, Stanford Health Care, Keurig Dr. Pepper, AMC Theatres, White Castle, Bank of America Merrill Lynch, and countless others learn to navigate our rapidly changing world using good mental processes to harness energy wasted in workplace drama and reinvest that effort into achieving profound business results.
As a highly sought-after conference headliner, Cy Wakeman holds a Certified Speaking Professional (CSP) designation from the National Speaker's Association, placing her within the top 3% of speakers. She's a regular contributor on Forbes.com, Success.com, The Huffington Post, and Arianna Huffington's Thrive Global. She's been featured on the TODAY Show, the AskGaryVee Show with Gary Vaynerchuk, Cheddar TV, The New York Times, Business Insider, The Daily Muse, SHRM.com and many more. Cy Wakeman was voted in the top 100 leadership professionals to follow on twitter for 7 years in a row and in 2021 and 2022, she topped the Global Gurus list of Top 30 Leadership Professionals across the globe, coming in at #1.
Wakeman has published four books, the latest of which is "Life's Messy, Live Happy: Things Don't Have to Be Perfect for You to Be Content" (2022). Cy also hosts her own No Ego podcast and adds bi-weekly video content on YouTube to address leaders' biggest challenges in the workplace. 
Learn more about Cy Wakeman on her website, Reality-Based Leadership.