Finding Meaning in Work for 2021 and Beyond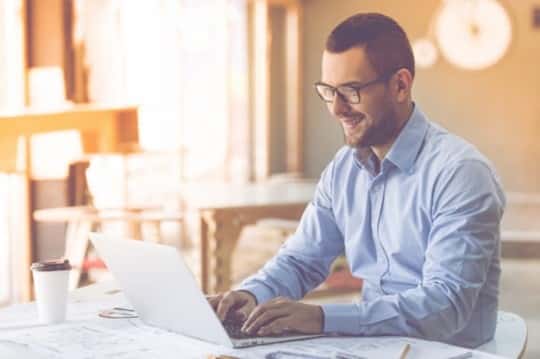 A new year is a time to reflect upon how our lives can unfold differently. To honour this, I wanted to bring in a special episode of Dr Laura – Where Work Meets Life™ that focusses on finding meaning in our work lives and careers in 2021.
In December 2020, I had the opportunity to interview Tom Morin, author of the book Your Best Work: Create the Working Life That's Right for You.  I met Tom in 2014 when he was transitioning into his current career as a keynote speaker and coach, and I learned that he is dedicated to helping people find meaning in their work lives. Given that I founded Calgary Career Counselling and Canada Career Counselling in 2009, Tom and I both share a common passion for helping people find meaning in their careers.
What stands out about Tom Morin is his life story. He was nearly killed twice at work, and then a third time trying to escape unfulfilling work. He was shelled in the former Yugoslavia, he just missed being crushed in an industrial accident, and he survived oxygen deprivation high on a mountain in Peru. While these experiences gave rise to many different realizations, his last brush with death forced him to critically examine his working life, and compelled him to help others do the same.
Can you share with us what led you to write this book and how nearly losing your life inspired you to find greater meaning in your work?
According to Tom, he wrote this book to help people create more fulfilling working lives. Most people will spend 40 or more years absorbed in their working lives, so it's important to understand what your work really means to you. We must find fulfillment in our work, and this may look entirely different to each person individually.
Tom gives people permission to care deeply about their working lives. Or if work is merely a means to an end – something unmeaningful which one ought to do – then that is perfectly okay too. Each person must determine for themselves what work means to them, and how it will bring them what they need in their lives.
"MOST PEOPLE WILL SPEND 40 OR MORE YEARS ABSORBED IN THEIR WORKING LIVES, SO IT'S IMPORTANT TO UNDERSTAND WHAT YOUR WORK REALLY MEANS TO YOU."
What has been unhealthy about the way we work, and why does this need to change?
Tom and I discussed the intersection between mental health and satisfaction at work. I know through the team at Synthesis Psychology that many people struggle with mental health issues specifically stemming from their work. Whether it's a toxic workplace, a difficult boss, or not feeling a sense of purpose, dissatisfaction with work can be damaging to our emotional well-being overall.
Additionally, many people suffer from workaholism, or work addiction. We need to step back periodically and ask ourselves: Is the amount of time I'm spending on my work detrimental to other parts of my life? We need to be aware of when we over-focus on work and unintentionally impact the other areas of our lives for the worse. Are you using work to escape or to hide from something else in your life? Over-work and stress can also be silent killers of our physical health. We all need to remain aware of this and treat it like any other addiction. Too much of anything, be it a substance or work, can be harmful to our physical health, emotional health, and our relationships.
"WE NEED TO STEP BACK PERIODICALLY AND ASK OURSELVES: IS THE AMOUNT OF TIME I'M SPENDING ON MY WORK DETRIMENTAL TO OTHER PARTS OF MY LIFE?"
Alternatively, Tom notes, we must strive for abundance in our lives – we must seek out different things that can give us meaning. Fulfillment across not only work, but also relationships, community, volunteering, spirituality, and other aspects of life, is key to finding satisfaction and meaning.
How has the pandemic been an opportunity to evolve our work lives?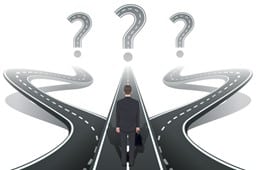 As human beings, we love certainty. Tom explains that the biggest challenge people are facing right now is uncertainty, and we seek to fill this certainty-gap with something we can be certain of. However, change is the only real certainty in life, so we need to learn how to adapt to uncertainty and stay optimistic as often as possible. Tom quotes the Antarctic explorer, Ernest Shackleton, who said that "optimism is true moral courage." This moral courage arises from finding personal opportunities in difficult times, such as the COVID-19 pandemic. Lastly, don't forget that it really does feel good to make someone else feel better! The more we can do to help others who are struggling, the better we will feel in turn.
In your book, Your Best Work, you highlight Vision, Promise and Behaviour (VPB) as a very important way to start pursuing a meaningful work life.  Tell us more about how we can apply this concept as we plan for 2021?
VPB – Vision, Promise, and Behaviour – is a 3-step process which allows us to pause and reflect on how we can find meaning in our lives. Tom notes that we could go through our whole life accomplishing one goal after the other, but still never find the satisfaction or peace that we are looking for. He suggests using the VPB strategy to avoid reaching toward some goal that won't actually bring meaning to your life.
"WE COULD GO THROUGH OUR WHOLE LIFE ACCOMPLISHING ONE GOAL AFTER THE OTHER, BUT STILL NEVER FIND THE SATISFACTION OR PEACE THAT WE ARE LOOKING FOR."
Start with a vision: how do you want to feel in the future?  What state do you want your life to be in? Then, make yourself a promise every day. Now, you can find many different behaviours to accomplish your vision and promise, and this can then provide us with a solid foundation upon which to pick more meaningful goals. Further, it allows you to experience success regularly, as you continuously fulfill promises to yourself, rather than only feeling successful when you've reached your final accomplishment.
If you could have one wish for a better world when it comes to work/life, what would it be?
Tom wishes for people to take the time to fully understand and accept their relationship with their work. It is essential for everyone to accept what work means in each of our lives, and to find personal meaning and fulfillment in whichever path we choose.
To learn more, check out Tom Morin's book on Amazon or through other booksellers. Visit the book section on Morin's website by clicking here. I also invite you to watch or listen to my conversation with Tom Morin.
Tom Morin is the author of Your Best Work: Create the Working Life That's Right for You. He is an experienced and accomplished organizational leader, and an inspiring speaker and writer, who is redefining meaningful work and leadership development. Morin co-founded Work Innovation Partners before providing consulting and coaching services through Work Feels Good. He is also Associate Faculty at Royal Roads University and a recipient of the University Founders' Award.