Building Mental Fitness to BE WELL and EXCEL in work and life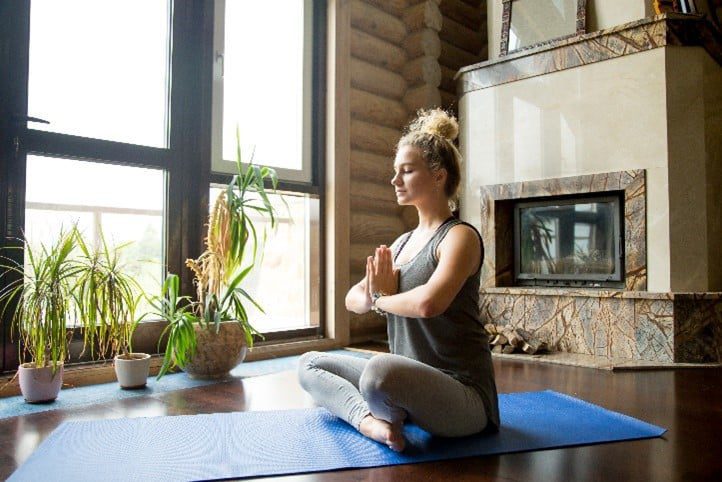 I had the pleasure of interviewing Dr. Karen MacNeill, a Performance Psychologist whom I met 14 years ago and very much respect. She brings vast knowledge from competing at the national level and working with many elite athletes. Dr. MacNeill was the Lead Mental Performance Consultant for the Canadian Olympic Committee (COC) at the 2018 Winter Olympics in Korea, and will perform the same role in the 2021 Olympics in Japan. Our conversation centered around mental fitness, and how people can not only be well, but excel in their work and lives.
The topic of mental fitness (explored further below) is more important than ever, as we all navigate the uncertainty and unpredictability of our current circumstances. Dr. MacNeill reassures that the emotions that many of us are experiencing today – such as fear, worry, anxiety, and grief due to our lives being restricted – are all normal, human reactions to what is happening around us. Our emotions are natural and valid, and tell us what we may need.
However, it is critical to protect and promote our mental health while building resilience – Karen recommends the book Emotional Agility by Susan David as a great resource to refer to. Dr. MacNeill believes that we can do so by gaining awareness and insight into our emotions, and acquiring the tools and skills to regulate ourselves.
The following sections contain some key questions and responses from my conversation with Karen (if you missed it, check out the episode here).
What is "mental fitness"?
Mental fitness is our ability to regulate our thoughts, feelings, and behaviours. It involves acting in consistent and purposeful ways, and coping with the many demands of life. Dr. MacNeill explores the relationship between mental fitness and mental illness, a medical condition that impacts our brain and neurochemistry; when we have high stress and a low ability to cope, we are at risk of becoming mentally unwell, and developing a mental illness. We therefore need to be proactive in taking care of our mental health like we do for our physical health.
What has been unhealthy about the way we work and live, and why does this need to change?
According to Dr. Karen MacNeill, the pandemic has certainly uncovered a lot. Previously, we knew mental health was important, but now it is a prevalent focus and demand for many of us. Karen noted that 80% of people say that their mental health has declined since the COVID-19 pandemic began. She refers to the "echo pandemic," which represents a spike in mental illness that we need to flatten. We must proactively address how to improve our mental fitness, so that we curb the rise in mental illness.
What are some strategies to help people develop their mental fitness?
Practicing "weekly psychological hygiene" can help greatly (this is further described in this podcast episode). Dr. MacNeill recommends reading the book "Stop Hiding and Start Living," by thought leader Bill Howatt. Using some of Howatt's concepts and adding a few of her own,  Karen recommended we practice the four major pillars on a weekly basis:
Physical health. This includes sleep, exercise, and healthy nutrition.
Daily/weekly mental fitness skills. Skills such as mindfulness, journaling, and gratitude.
Connection. Damage from isolation can be worse than smoking. Having a connection plan on a weekly basis is very important.
Purpose and passion. On a weekly basis, determine what excites you. Where do you get your energy? What contribution are you going to make this week?
Dr. MacNeill notes that, although we do not know what will happen two months from now, we can still control what we do this week. Forecasting too far into the future can be unhealthy during unpredictable times. Create a plan and be diligent and intentional – this way, you can develop greater "hardiness" (Karen recommends checking out this book for a deeper dive into this topic).
ALTHOUGH WE DO NOT KNOW WHAT WILL HAPPEN TWO MONTHS FROM NOW, WE CAN STILL CONTROL WHAT WE DO THIS WEEK
How has the pandemic been an opportunity to evolve our work lives?
Dr. MacNeill noted that "the genie's out of the bottle about remote work effectiveness."  She describes significant influences on wellness, due to the ability to work in ways that differ from what we have become used to. Remote work, however, can be a "double edged sword," enabling us to work all the time.  People therefore need tools to better manage their time and wellness in these new work environments.
What has been your greatest challenge when it comes to your own work-life wellness, and how have you worked at overcoming this challenge?
According to Dr. MacNeill, "being disciplined about my plan is critical. I'm passionate and engaged, but I will over-programme myself, then I will crash. I incorporate daily mindfulness, a weekly fitness regime, and connecting with friends and family. I have also added 'do nothing' or 'white space' to allow flexibility." With this, Karen found the book Do Nothing, by Celeste Headley pivotal for her. Allowing non-scheduled time for the unexpected and reflection allows for greater creativity and wellness.
If you could have one wish for a better world when it comes to work/life, what would it be?
Dr. MacNeill wishes that people would make training their minds a priority, and that more organizations would contribute funding to this, including better benefits packages to support mental wellness. Karen encourages rewarding rest, resilience, and wellness, rather than workaholism. Organizations need to have a system of accountability to reinforce wellness and psychological hygiene.
———
In sum, Dr. Karen MacNeill is a true leader for mental fitness, who has shared a wealth of information on this podcast episode.  Only the main highlights are included here, so I encourage you to listen to or watch the episode, and share with your connections and organizations.
We all can learn to improve our mental fitness, and if there is one silver lining from this pandemic, it is a chance to improve the way we live and say well in all ways.